Christmas Gratitude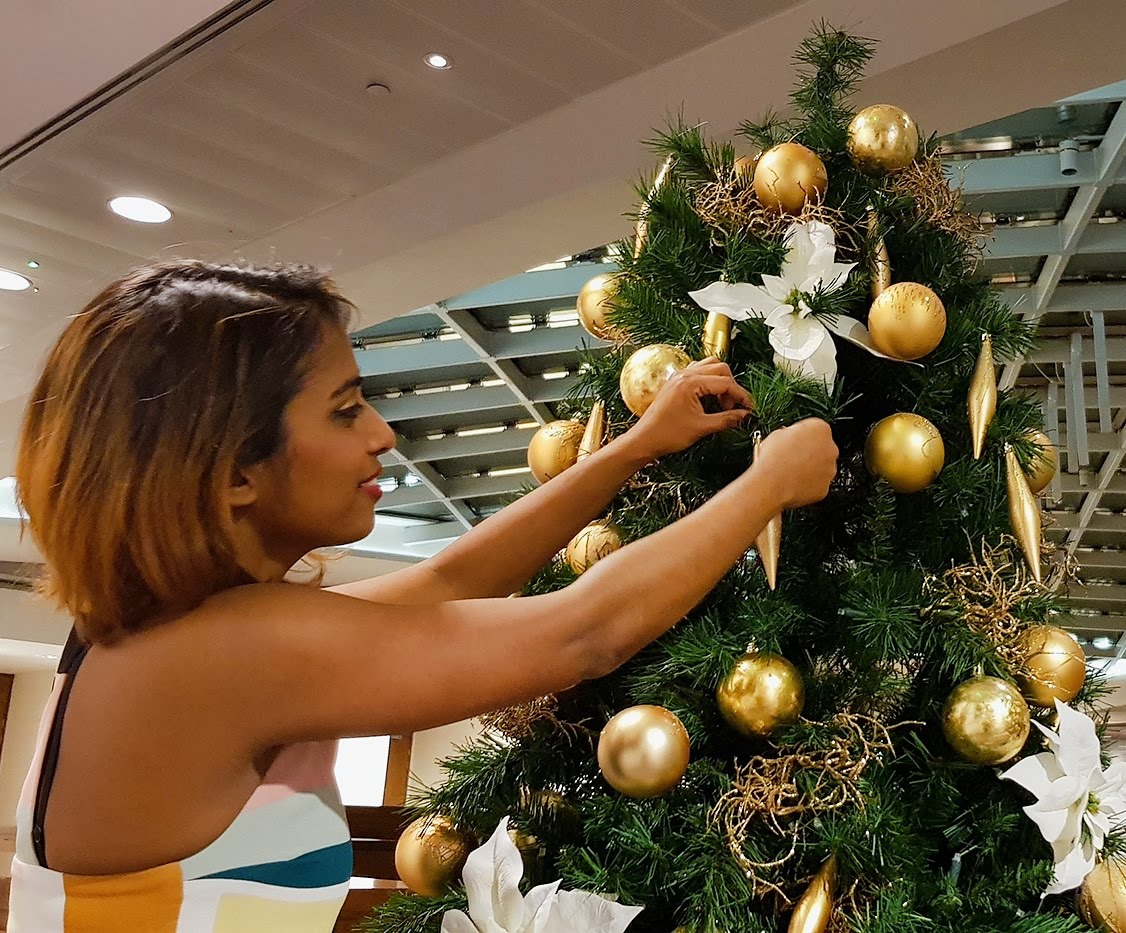 Season's Greetings!
I hope you have had the most wonderful time this Christmas. It came and went by in a jiffy! I had a great time this year like any other year, in-spite of being sick and not feeling my optimal best.
To be honest, I was not looking forward to Christmas this year! I surprised even myself, as usually, I am the first one to get my whole family to prepare for Christmas like decorating or putting up the Christmas tree on the 1st of December or shopping for presents or preparing sweets etc. This year I felt like doing absolutely nothing. I had plans in my head of having a great get together with my friends, but things don't always go according to plan and usually, everyone is busy during this time of the year. Also, I felt sad that I won't be going home to India to spend it with my family and friends. One of my cousins had a baby boy in October this year and he had invited me to the Christening ceremony, which also was planned to be during the holidays and I felt gutted that I would miss it. I am sure everyone has that one aunt or uncle who never shows up, well guess who is turning out to be that aunt! I know I could literally jump on a plane and be there within 20 hours, but as most of you know Christmas time is not the cheapest time to travel. Besides the cost of travel, I also have my boyfriend's family here in Krakow now and they were looking forward to spending Christmas with me, as I was not there the previous year.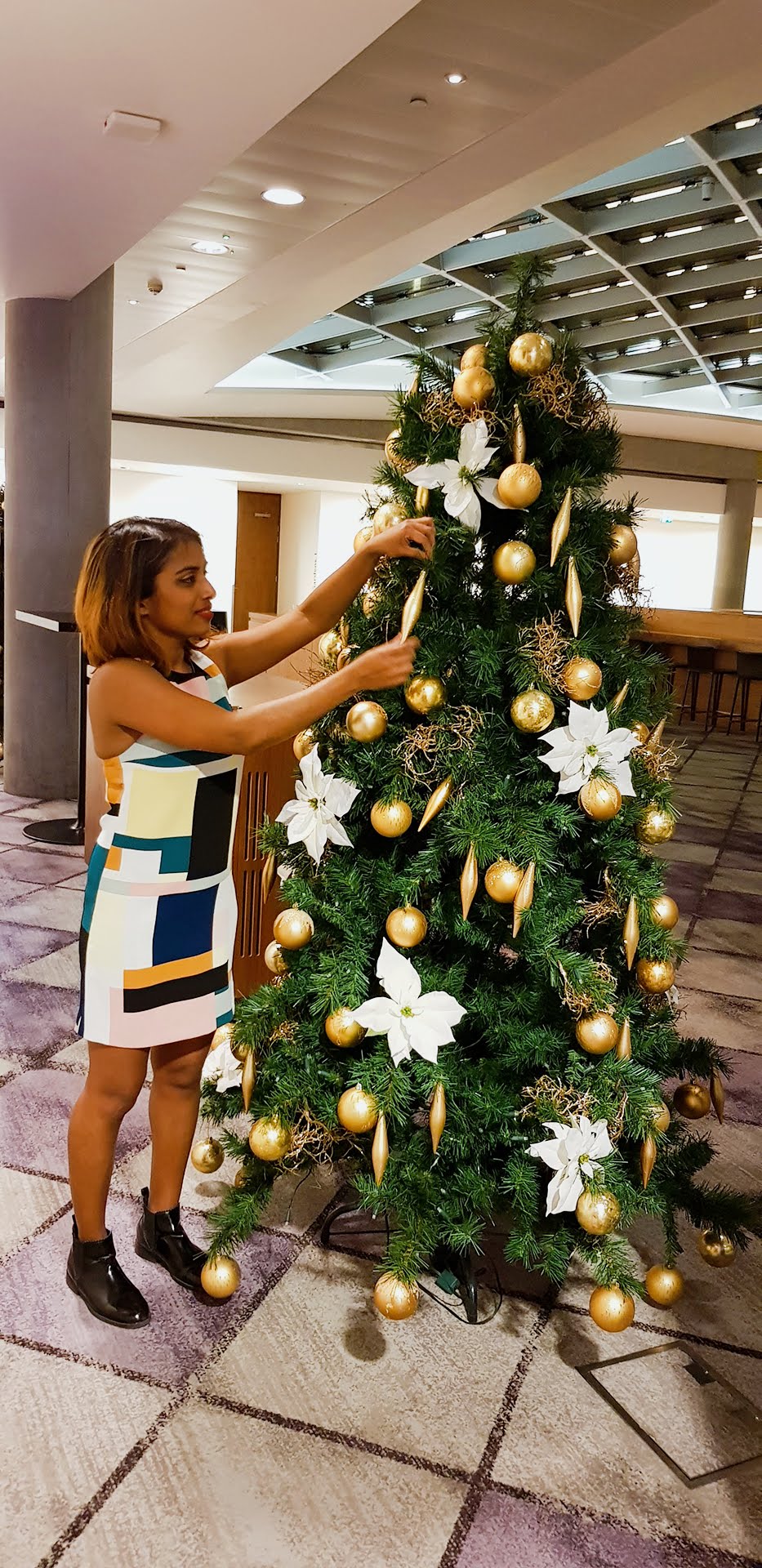 In-spite of my gloomy disposition, something my boyfriend said to me struck me. I don't remember what we were talking about, but I said I don't feel like celebrating Christmas and I miss my family. He said – We are family! At that moment, I jokingly sang the song from Sister Sledge in my mind – "We are family, I got all my sisters with me, we are family, Get up everybody and sing…!" Well, I guess I was taking it for granted that I had a place to be at Christmas time. It made me stop and think about the meaning of the word FAMILY: it can be your true blood relation or your best friend(s) or someone very close to you, someone you trust. We might be a different colour of skin, background, speak a different language, but that does not matter in the end. What matters is we all have the same feeling of wanting to belong, to be loved and be loved and to not be alone, especially during the holidays.
I thought of the homeless people on the streets, and wondered how they must be feeling this time of the year? When the rest of the world is so focused on shopping for holiday presents and food and other unwanted spends, when they have next to nothing. I was running an errand the other day it was about 7 am and it was still dark outside and there were two homeless people sleeping on makeshift beds made of cardboard boxes and wrapped up in blankets, and it was -2 degrees at that time!
I have no right to feel down and blue, when in the first place I was not sleeping on a cardboard box out in the cold. I have a roof over my head, a warm bed and blankets to snuggle under and most important of all I had somewhere to be on Christmas day and not spending it alone. The other important thing about this holiday is to spread holiday cheer and therefore I had to shift my focus away from my negative thoughts and think only happy positive thoughts. I spent time being distracted by preparing uszka, the mini dumplings served with Christmas soup, Barszcz. I made a nice Lemon Dark Chocolate cake, I also had time to make some Christmas dumplings. There were also nicely wrapped presents waiting for me under the Christmas tree. I had the best Christmas Eve, dinner and really felt stuffed by the end of it. This was followed by some good wine and some nice Christmas Carols on the radio. I took a short nap later on before going for midnight mass and celebrating with other people in Church. On Christmas morning, I woke up around almost noon time had a great Christmas breakfast, all prepared by my boyfriend's parents. We were supposed to go out to meet a few of their relatives but I fell ill and spent most of the day in bed. I slept almost the whole of Christmas day but that did not make anyone sad or angry as I was ill and everyone was understanding and supportive.
Christmas is a time of togetherness, a time for sharing and caring, a time when no one feels alone. Here in Poland, there is a tradition to leave an empty chair at the dinner table on Christmas Eve, in case of an uninvited guest. It is a lovely and thoughtful tradition in case someone turns up, unexpectedly. A friend of mine put it to the test, with his neighbours and guess what they invited him into their home for Christmas and they all had a great time.
I am feeling much better now and I feel very blessed and grateful that I did not get to spend Christmas alone. I hope those homeless people too had somewhere to go to on Christmas Day and did not have to spend it out in the cold and I hope that you, my fellow readers also had the most wonderful Christmas ever and that you have something to be grateful for.
Thank you for stopping by and season's greetings
xox
Doreen
---
---