London Travel Diary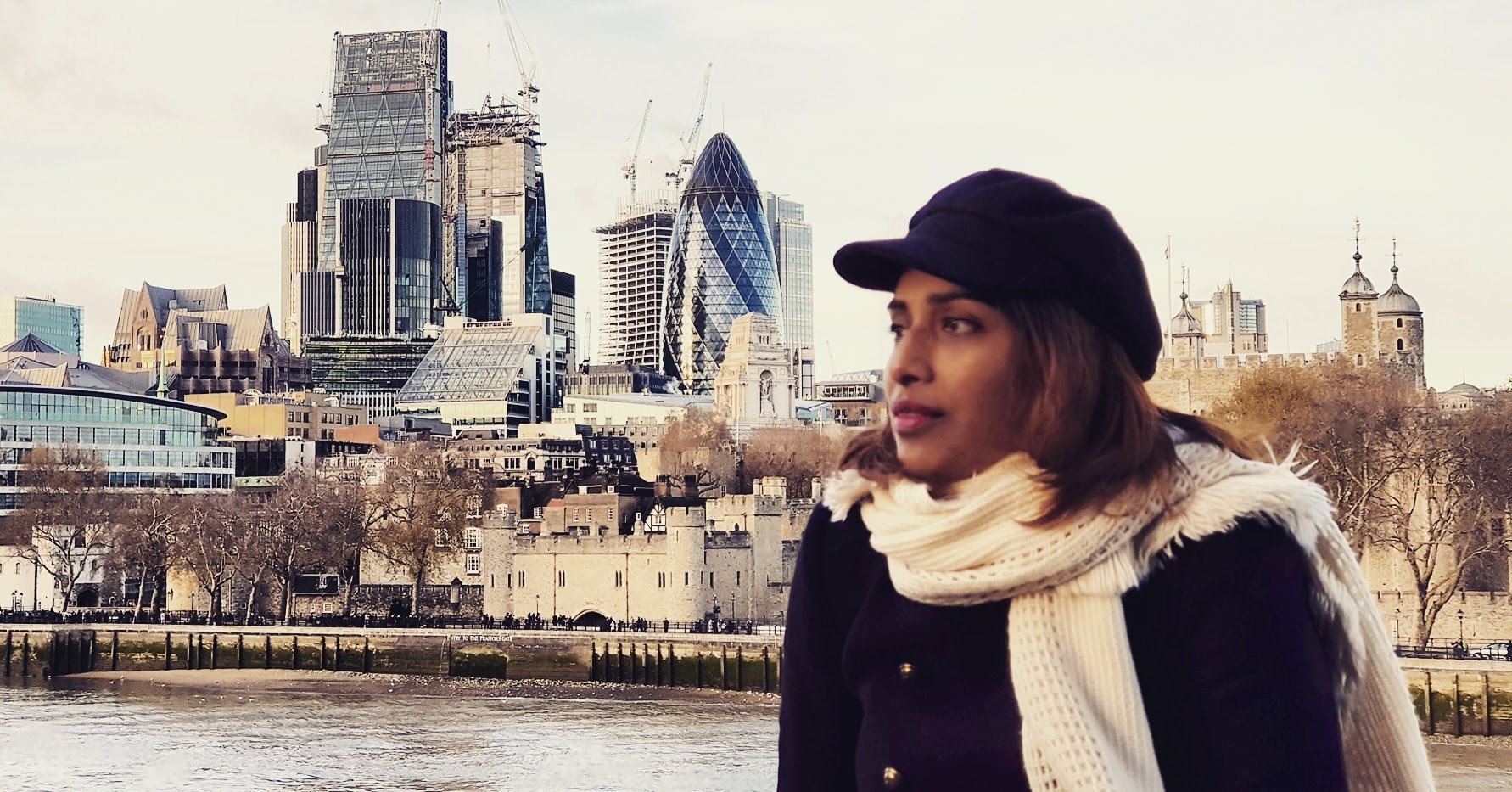 I L.O.V.E the city of London and for the longest time, I have wanted to visit it when the Christmas lights went up. I had heard that no one does Christmas quite like the city of London. While I was in India earlier in July last year, my boyfriend managed to find offers for flights, so he made the reservations and also booked the hotel, all I had to do upon my return was to apply for my visa.
Our travel dates were scheduled from 1st to the 3rd of December, which proved to be a very good time to visit the city, as there were not yet many tourists. We had a smooth onwards journey and everything went well. We stayed near the Tower of London and Tower Bridge, at DoubleTree by Hilton. For this trip, we did not have much planned and only had some programs for the first day – like going to Sky Garden and watching a musical in the evening.
As my boyfriend had planned this whole trip, I had no idea about the timings of the first venue. After check-in to our hotel, my boyfriend informed me that he had booked tickets to London's newest attraction Sky Garden. We had tickets for 11:30 am and we were still only just checking in to our hotel at that time. Luckily the staff was very efficient in spite of the rush, and we were on our way soon. We arrived at 12 noon to 20 Fenchurch Street but were allowed to go inside, in spite of being late by almost half an hour. You see, the ticket allows you entry inside for only one hour, or so we thought. As I had no clue where we were going, prior to this, it was a surprise for us when we arrived and we were glad to find out that once you go up, you can stay there as long as you like.
20 Fenchurch Street
20 Fenchurch Street with its famous enlarged glass dome is dedicated to three stories of exquisitely landscaped public gardens and one of London's most exclusive social spaces, including an observation deck and an open-air terrace. The place offers a 360-degree view of the entire city of London. Visitors are free to wander around the beautiful gardens, the open-air terrace and observation deck. Entry to the Sky Garden is free, but note that space is strictly limited and visits must be booked in advance online through the official website. Apart from the spectacular ambience and the possibility to view the whole of the city of London, from high up, it also offers some quality dining experiences. There are about 5 options to choose from – Darwin Brasserie, Fenchurch Restaurant, City Garden Bar, Fenchurch Terrace and Sky Pod Bar. The plants here have been flown in from across the world and most of the planting is dominated by drought-resistant South African and Mediterranean species. The garden is open all year long and the trees and flowers will be in full bloom all year round as well. Locally this place is known as the Walkie-Talkie and the 38-storey building is the fifth tallest completed building in the City of London and in my opinion, a stunning work of architecture. After coming back down, we saw the oldest church in the whole of London, Trinity Hill Memorial, The Monument to the Great Fire of London and we then made our way to Tower Bridge.
Tower Bridge
It was perhaps for the first time that I walked across London's iconic landmark – Tower Bridge. This is still a functioning bridge and one can go up the tower to the observation deck, which by the way has a glass bottom. We did not go up, as we were not interested in seeing the view from up there, considering we had only just been up Sky Garden.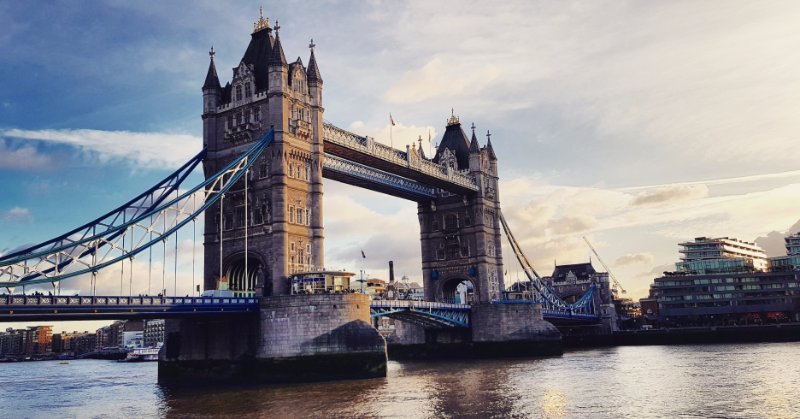 Borough Market
The area of London Bridge is a stretch of the Thames's southern bank between London Bridge and Tower Bridge. More than just a commuters hub, it encompasses City Hall, the HMS Belfast and Potter's Field, and the many nearby theatres and museums ensure there are always plenty of things to do. A short walk away is Borough Market. It is a lively market which is a must-visit when in London, with its aromas of freshly cooked street food wafting from food stalls. The market also offers meat, fish and vegetable produce, as it is, after all, a market! You can also buy some knick-knacks and some gifts here like Truffle infused Olive Oil, some handcrafted decorations etc. We had a quick bite of Fish n Chips at one of the stalls, a glass of mulled wine in another. We could have stayed there a bit longer, but we had to head back to freshen up for the musical.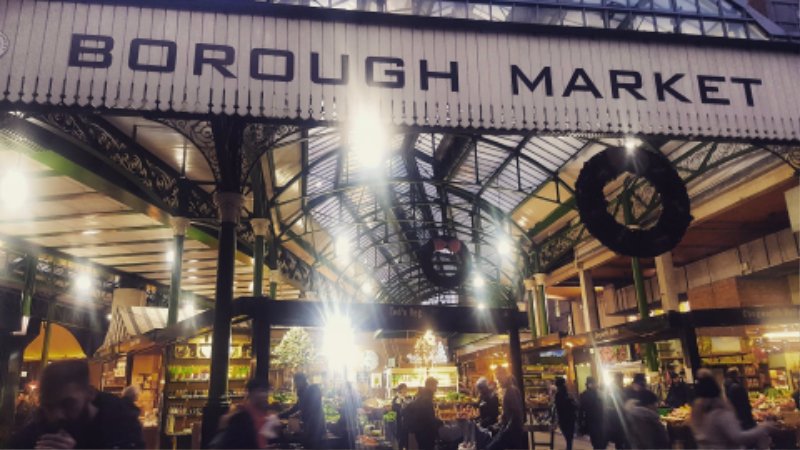 In the evening, we went to see the musical Les Miserables, which is one of the longest-running musicals in the world! If you love musicals then you will love this one and if you are a fan then you would have already watched the movie with the same title played by Hugh Jackman, Anne Hathaway and Russel Crowe. London also offers a vast range of theatre performances, which are undoubtedly one of the best in the world. The last time I was in London, I had been to the musical – The Phantom of the Opera, which is my favourite so far. A short word of caution though, the seating in the theatre was not ideal as we could barely see anything. The actors kept going to the left side of the stage which was directly under us and the front rows were entirely blocking our view. My advice would be to take a seat somewhere at the back and centre of the hall.
I almost forgot to mention, our main source of commute during our three days here was the public transport and using the Oyster Card. You can purchase this at any metro station from the machine for as little as 5 GBP, or if there is someone at the information and ticket stand. This is useful if you are not planning to do other touristy, things like the hop-on-hop-off buses etc. It is very useful and you can just top up as you go, no need to keep buying individual tickets, which in the end might be more expensive depending on your trips. The card can be used on buses as well as metro, up to specified zones. For anything further than the zones, you might need a different travel ticket anyway. London is such a beautiful place that you can walk, most of the time and in between stations.
Regent's Park
Like I mentioned earlier, for the other days we did not plan anything in advance and just went with the flow. We decided to start early with the stop at the hotels' gym for a quick workout, which turned out longer than expected! After breakfast, we explored the hotel a bit and wanted to check out the rooftop bar and lounge. By the time we left the hotel, it was about 11 am and we went straight towards Notting Hill. Unfortunately, we got off the wrong stop and ended up on the other side of Regent's Park. We had a nice long walk through the park and then tried to make our way to Notting Hill.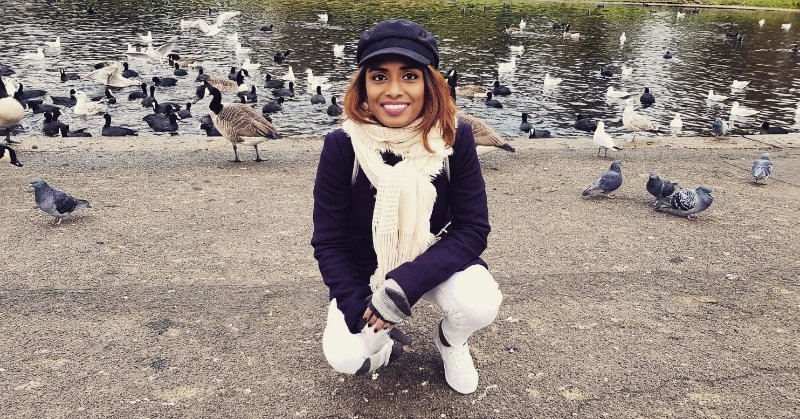 Notting Hill and Portobello Road
When we finally made it to Notting Hill, which I wanted to visit for the longest time, it was crowded with people and it was beginning to get dark soon. The houses and streets are a bloggers/photographer's paradise, as the townhouses are a myriad of pastel tones that are so pleasing to the eye. I wish I could live there as the streets are so pretty! A short walk away is Portobello Road, a bustling lively marketplace with endless stalls of food, jewellers, and sellers selling vintage cameras and other antiques. It is so lively, full of people and with a fun festive atmosphere, something you would not expect out of a marketplace. You can buy food from food-stalls like the ones on Borough Market for as less as 1 or 2 pounds! For me, this was the first time that I had visited both Notting Hill and Portobello Road and I am so glad I went. London is so huge that I need to do more visits to see the whole of it.
Covent Garden and Jaimie Oliver's Italian Restaurant
Our third and final day after breakfast and checkout we headed over to Covent Garden, as we had previously never been. This place is beautiful and the markets here are so magical at Christmas time. I did not know that it was a stunning old marketplace with vintage charms. All major luxury brands can be found here like YSL, Chanel, Kurt Geiger, Charlotte Tilbury and so on. We had our flight back later in the evening and so were in a slight hurry to look around. I picked up some macaroons from Laduree and we also grabbed a salad each for our flight back to Krakow from M & S Food Hall. As it was about 12 noon, we had decided to head back towards Tower Bridge as we had spotted Jamie Olivers Italian Restaurant there the other day. As I now know, this is a chain of restaurants and there was one right next to Covent Garden. It is a fantastic place an absolute delight. Our waiter was just the best and he had a great personality. He cracked a few jokes and had a good sense of humour. We took a starter of pasta stuffed with cheese which was deep-fried, served with some hot sauce. We ordered for the main Jaimie's classic burger with sweet potato fries. The sad part was, we had to wait 40 minutes for our burger, which was a long time since our starters! We had to literally run back to the hotel to pick up our luggage and make our way to the airport due to the delay.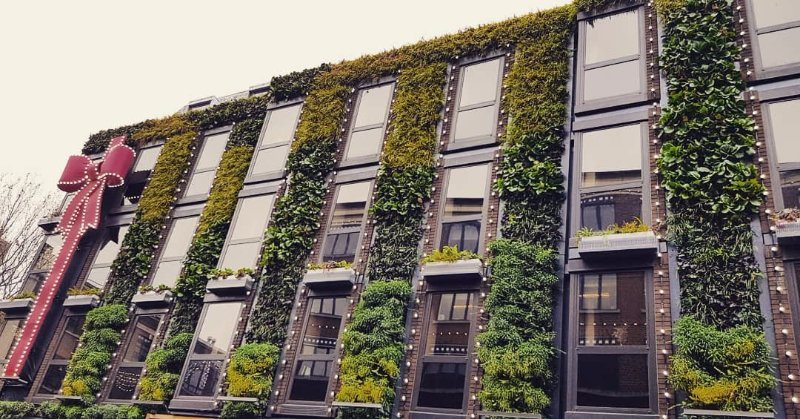 A Mad Rush
In the end, partly due to the delay in our lunch and partly due to a sudden change in metro services, we nearly almost missed out flight back to Krakow. Furthermore and unfortunately at the airport, my bag was picked up by security to get some weird tests to see if I had some chemicals or I am not sure what. The security checking our luggage was very rude when I said we are going to miss our flight. After they saw I had nothing harmful in my luggage we were on our way and we just ran through the entire terminal at Stanstead airport with only 5 minutes to spare for boarding gate to close! No joke, in moments like these I appreciate that I am still young and have the energy to run through the airport. The funniest part of running like so fast and having other passengers look at us strangely, was our flight was then delayed by two hours and all the passengers were waiting inside the aircraft. The most important thing was we made it and the waiting in the plane did not bother us that much. 
I will be heading back next month for a concert as I now have a six months valid travel visa to the UK and I am already looking forward to it!
Have you ever travelled to London during the holiday season? Do you have any recommendations for my next visit to London? I would love to try out some vegan restaurants and I heard Wagamama is a great place. Tell me in the comments below.
xoxo
Doreen
---
---