Powerful Experience Fundraising For The Poor Animals At A Shelter
Hello Everyone!
How many of you over here are animal lovers? I personally love all animals, in general, and wanted to do something meaningful for some of the cats and dogs at the local animal shelter here in Krakow. I visited the shelter I think about two years ago and really wanted to go back again. But in time, as most of us do, we get so caught up in our daily lives, that we tend to forget about the less fortunate ones. I wanted to go back and always kept pushing the thought at the back of my mind until now.
HELPFUL HANDS
At first, I thought that I would just buy some cat food from the store and then drop it off at the shelter and also visit some of the homeless animals there. After thinking about it and reconsidering my options, I decided to reach out and ask for some help not knowing what to expect. I spoke to my close friends and colleagues at work and was very happy to learn that there were people who were willing to help and organise this with me. I set a petty amount of at least 10zl from those who wanted to help and also it was important to me to not force anyone. I left an empty jar at my desk and sent out an email with a couple of reminders every other week or so. Also, a colleague of mine reached out to his friends and the collection just grew.
We finally were able to collect around 800zl and we placed an order from an online store, that specializes in animal products ranging from food to toys, you name it, they got it! They also offer some discounts if you order in bulk, which was a bonus as this allowed us to buy a few food products.
Before placing the orders, however, we had called up the shelter to find out specifics of what they needed or preferred rather than just buying food products which might not go down well with some of the animals. If you have a pet, you know that sometimes animals too have preferences towards certain brands of food. They also are susceptible to a Delhi Belly if not fed the right food.
about the shelter
Shelter for Homeless Animals Krakow Society for the Care of Animals (Schronisko dla Bezdomnych Zwierząt Krakowskie Towarzystwo Opieki nad Zwierzętami) is a shelter for homeless animals located in Krakow not far from the city centre. In the shelter, there are on average about 200-300 dogs and 100-300 (depending on the season) cats of different species and sizes.
The homeless shelter was established in 1994. It was built from the resources of the Municipality of the City of Krakow and the Krakow Society for the Care of Animals. For several years, the shelter has been run by the Krakow Society for the Care of Animals. A joint effort of the KTOZ and the commune has managed to lead to a situation in which the shelter is considered one of the best-run facilities of this type in Poland within the last few years.
The homeless shelter is maintained primarily from the money transferred by the City of Krakow. In addition, it is supported by funds collected by the Krakow Society for the Care of Animals in Krakow and the generous gifts of the residents of Krakow.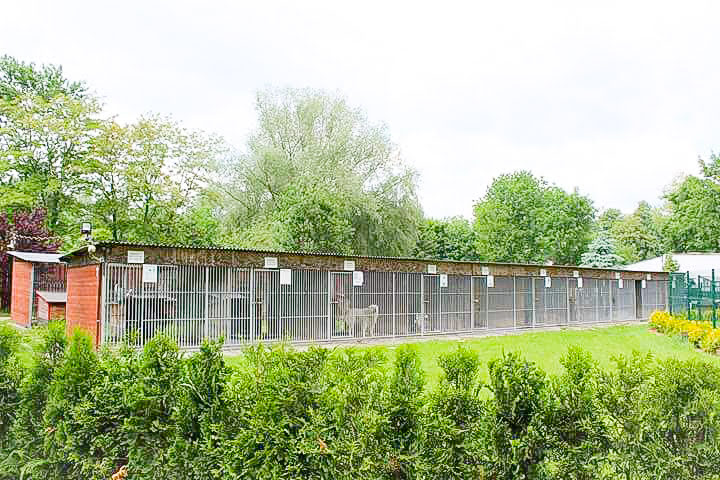 Location and Working Hours of Visit
Rybna 3, 30-254 Kraków
Hours of work/visit:
Saturday
10AM–2PM, 3–5PM
Sunday
10AM–2PM, 3–5PM
Monday
10AM–2PM, 3–5PM
Tuesday
10AM–2PM, 3–5PM
Wednesday
10AM–2PM, 3–5PM
Thursday

(Corpus Christi)

10AM–2PM, 3–5PM
Friday
10AM–2PM, 3–5PM
WHAT TO EXPECT AT THE SHELTER
If you are planning to support and visit the local shelter here is what you need to know about ways to help out. We were told that they need good quality food and blankets always in huge quantity! As I mentioned earlier, they need specific brands of quality food. The bedsheets and blankets are required for good bedding and in the sleeping quarters of the animals.
What I did notice while arriving and delivering the stuff we collected was that even though the staff was very grateful they were not the first person to come over and give you a big pat on the back for your donations. Contrary they just asked us to leave it in a corner near the entrance and they would put it away in the storage.
We were then able to take a walk around the property, which is massive, given the number of homeless animals they need to cater too. Dogs are kept in kennels some on sharing basis and other bigger ones in their own individual quarters. Each kennel or cage has a picture of the dog and a small description of their temperament. I think it is good to read about them. You can also pet some of them if they allow you to approach so look for some signs of body language before sticking your fingers or hands into cages of the dogs. If they seem aggressive don't even try to wriggle your fingers inside. Most of the dogs we encountered were very friendly and willing to receive a scratch on the back.
The cats are located somewhere at the back and have their own private space. We saw a few cats but one bright orange Tabby just stood out as he came running to greet me and was purring all the time I was able to scratch him with only my fingers fitting through the cage. There is also a separate quarantine space for the cats and dogs once they are brought in new to the shelter, especially with regards to strays. They are kept under observation for about seven days to see if they have any specific illness or other conditions and are monitored very closely.
How can I help?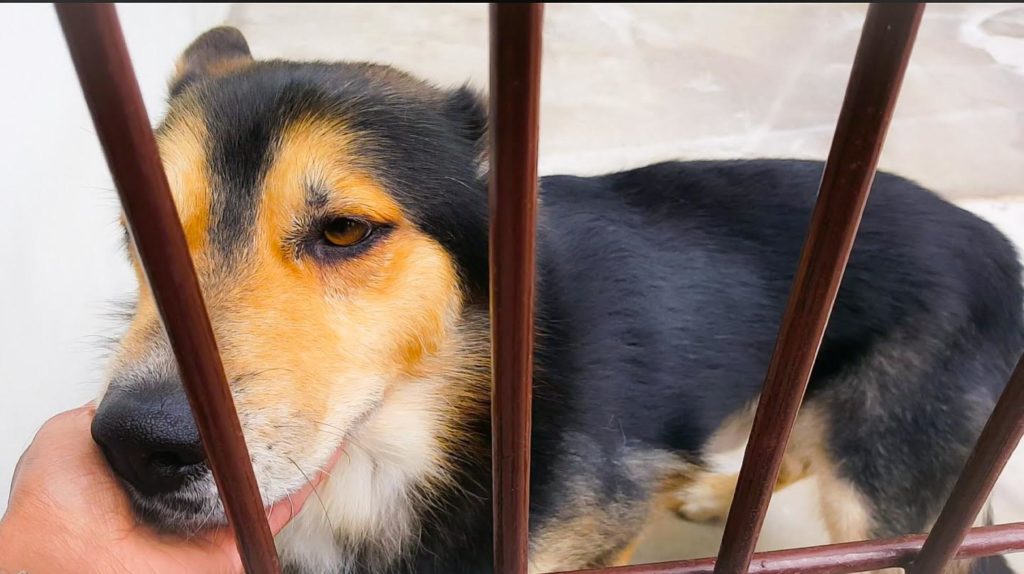 If you have read my post up until here then I am sure you would be wondering how you could get involved and help out? Lucky for you we enquired and found out that there are two broad and general ways in which you can help, apart from the donations of cash or kind.
As a Volunteer:
There are two possibilities
1) To sign an agreement and spend not less than 20 hours per month with a chosen animal of your choice
OR
2) Adopt a dog/cat virtually i.e you pay a small amount for example 100 per month for the food and then visit it whenever you have time.
Gifts in nature, with particular reference to:
– canned food for dogs
– canned food for cats,
– higher quality dog/cat food during treatment
In addition, they will gladly accept:
-leashes, collars, muzzles, halters
-animal accessories, e.g clickers, toys for dogs and cats
THEY DO NOT ACCEPT DRUGS! MATTRESSES, SUIT FOR PEOPLE, CARPETS etc
"He who feeds a hungry animal , feeds his own Soul" – Charlie Chaplin
why do it?
Let's be real, at the end of the day, we all need someone to come home to, to spend our evenings with, to wind down and relax and the same goes for these animals. They were someone's pets and they long for some love and affection. Even if you are not planning on adopting a pet soon, it is always nice to do some good or charity work that alleviates the soul. To help the less fortunate ones. In the long run, spending time with some of these animals who have been mistreated all their lives, will teach them that all humans are not bad and it will help them regain their confidence and trust in us.
For me, it was a very rewarding and satisfying experience not only to organise and make the purchases but to also personally go and visit the shelter. I would like to take this opportunity to thank everyone involved and let you know that I am truly grateful for your support as much as the shelter is. I look forward to taking up this action on a regular basis as I really enjoyed petting the dogs and cats as much as they were excited to see friendly hoomans!
p.s if you are interested in helping out then I suggest you contact the shelter right away and see in what way's you are capable of helping the pets at the shelter.
Until next time
xoxo
Doreen
---
---