Silver Mountains and Vineyards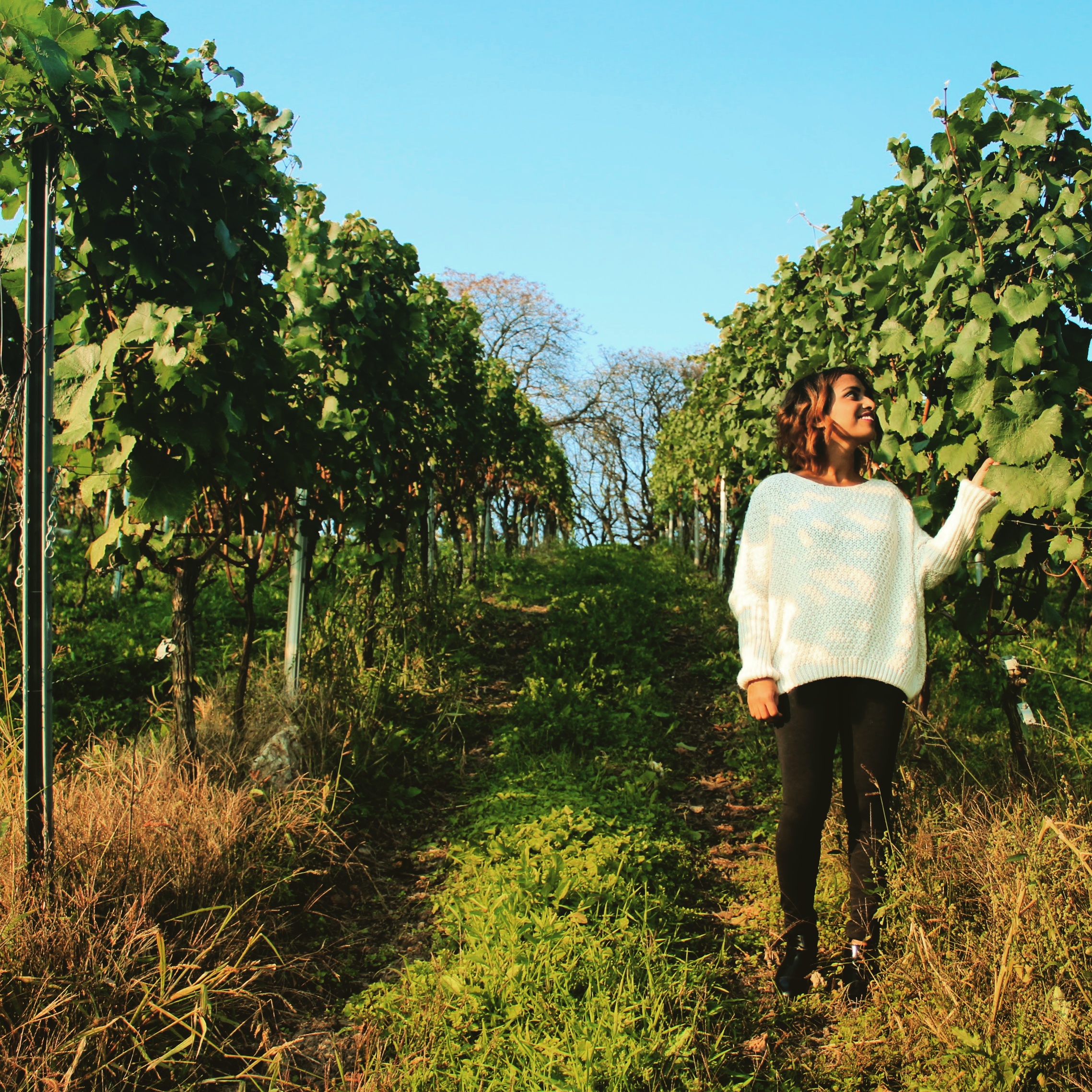 It's officially that time of the year when Christmas trees and decorations are up and Christmas songs start playing on the radio. Christmas markets are set up in almost all villages, towns and cities and I cannot wait to put up my own Christmas tree in a few days. I have a tiny plastic one, as I have a small apartment and it's convenient to not have a real tree! I just came back from a trip to London to see the Christmas Lights over there and it was just magical! It really got me in the Christmas mood and I am looking forward to spending my holidays in good company, holiday cheer, eating Polish Christmas sweets and drinking some Polish wines.
DID YOU KNOW?
Poland produces some really good quality wines and it has a handful of vineyards. I did some reading and found a few close to Krakow like Vineyard Sun and Water close to Skała and Silver Mountains (Srebrna Gora), which is close to the city of Krakow and a short 20-minute bus ride away, at the foot of the Camaldolese Hermit Monastery. On this post, I would like to share with you about Silver Mountains as I had recently visited this place and thought it would be a great idea to tell you about them.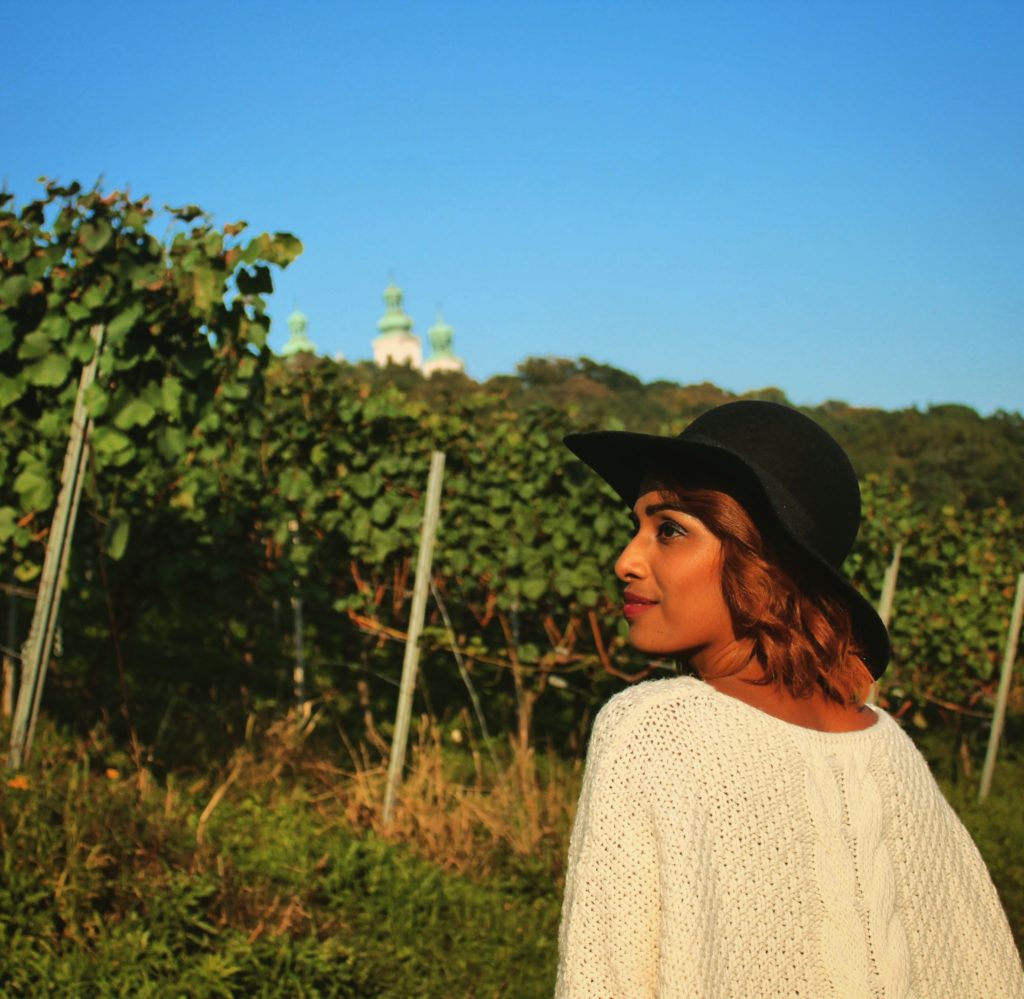 HISTORY AND TRADITIONS:
Silver Mountains (Srebrna Gora), is one of the largest vineyards in Poland, picturesquely situated in the Vistula valley. It covers an area of 28 hectares and consists of two parts located in Bielany and in the nearby Przegorzaly and is the second largest vineyard in Poland. The lime-clay loess and loamy soils provide for optimum structure and hydration which are characteristic of the original wine. The south-west slopes, with a slope of 15-20 degrees guarantee excellent sunlight and is protected on the one side by the Wolski Forest. Silver Mountains vineyard refers to the beginning of the 10th century the history of Krakow's vine-growing and monastic wine-making tradition. The wines are made in the historic premises of Camedul monastery and are made in modern stainless-steel tanks, some of them ripen in contact with acacia or oak wood. The most famous strains cultivated on the Silver Mountain are Riesling, Chardonnay, Pinot Gris, Gewürztraminer, Pinot Noir, Zweigelt, Regent, Seyval Blanc.
In the early days, it was considered madness to set up a winery in Poland. Vineyards in Italy, France, Spain or Austria was a natural phenomenon. But the vineyard in Poland? Although the history of Polish wine growing is rich and counted in history, it is often forgotten. The vineyards in Poland existed and were quite well; starting from the 10th century under Wawel, and flourished in the 14th – 16th centuries when the Commonwealth was a significant wine country. Through a slow decline from the seventeenth century until the revival of Polish wine-making in the free Poland of the twentieth century.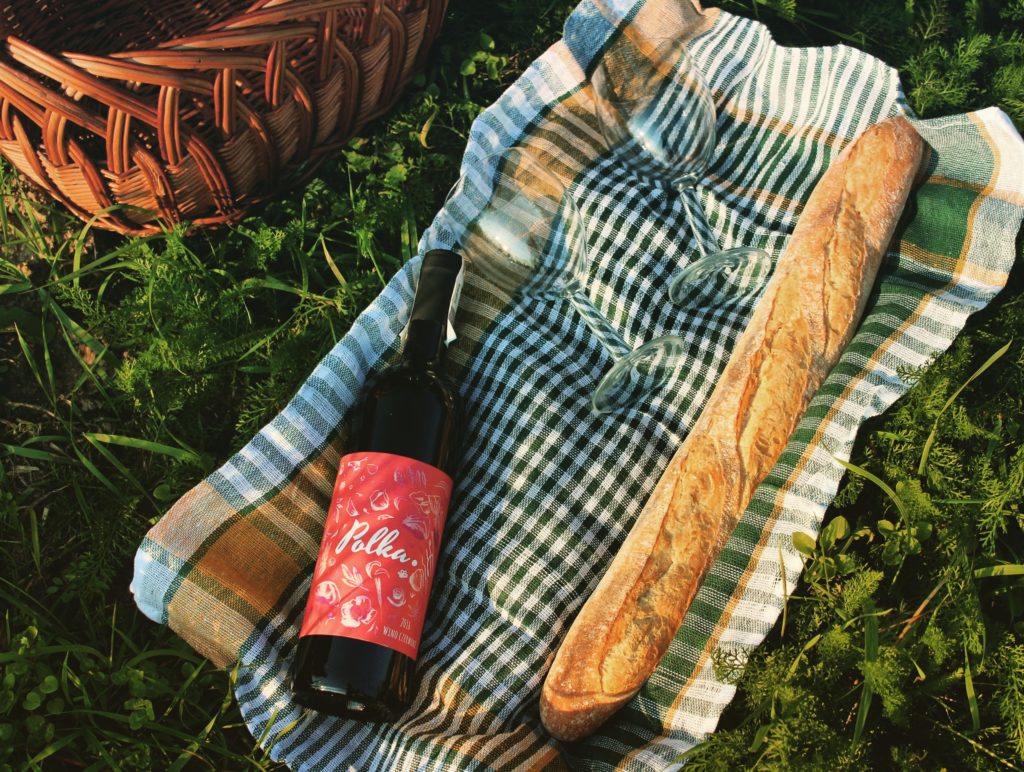 WHEN PASSION COMES TO LIFE:
In 2005, two pioneering wine lovers in Poland decided to join the revival of the Polish wine industry, to revive Polish wines in a new contemporary scene. The site search took about 3 years. Wine Mountain in Staniątki – former wineries of the Benedictine monastery, Vineyards near Gdow – once royal vineyards, Tenczyn castle in Rudno – Potocki Vineyards, Moszczenica – were vineyards that existed in the past, but were found not suitable in recent years. Finally, they decided to ask the owners of the Camaldolese monastery in Krakow Bielany if they could use the lands to cultivate the grapes for the wine.
For years, the land was laid waste. Lanfranco Longhi EC, the Father of the Congregation for the Eroticists of the Crown Forest, granted official permission for the establishment of the vineyard in 2009, expressing joy for the development of 12 hectares of previously unused land. From now on, as in Italy (Frascati), the Camedulian lands were leased and yielded.
In the same year, preparatory works were started. It was necessary to examine and assess the suitability of the soil for growing vines. Land preparation work took two more years; and included weeding, deep ploughing, planting, etc. In the year 2010, 52 thousand saplings were planted. Cuttings mainly from Germany, with certified nurseries. The whole operation was carried out by Krzysztof Górka and his company Viticultura. In 2011, a wine cellar was started and Agnieszka Wyrobek Rousseau; oenologist holding a diploma from a prestigious school in Montpellier, created the first test wine. In 2012 more than 16 thousand bottles of the first wine from the vineyard Silver Mountains, were sold. In 2015, Mikołaj Tyc and Mirosław Jaxa Kwiatkowski decided to plant 55 thousand saplings and another 12 hectares in the nearby Przegorzaly. Mother Nature turned out to be generous and vineyard produced 65,000 vintage bottles of wine.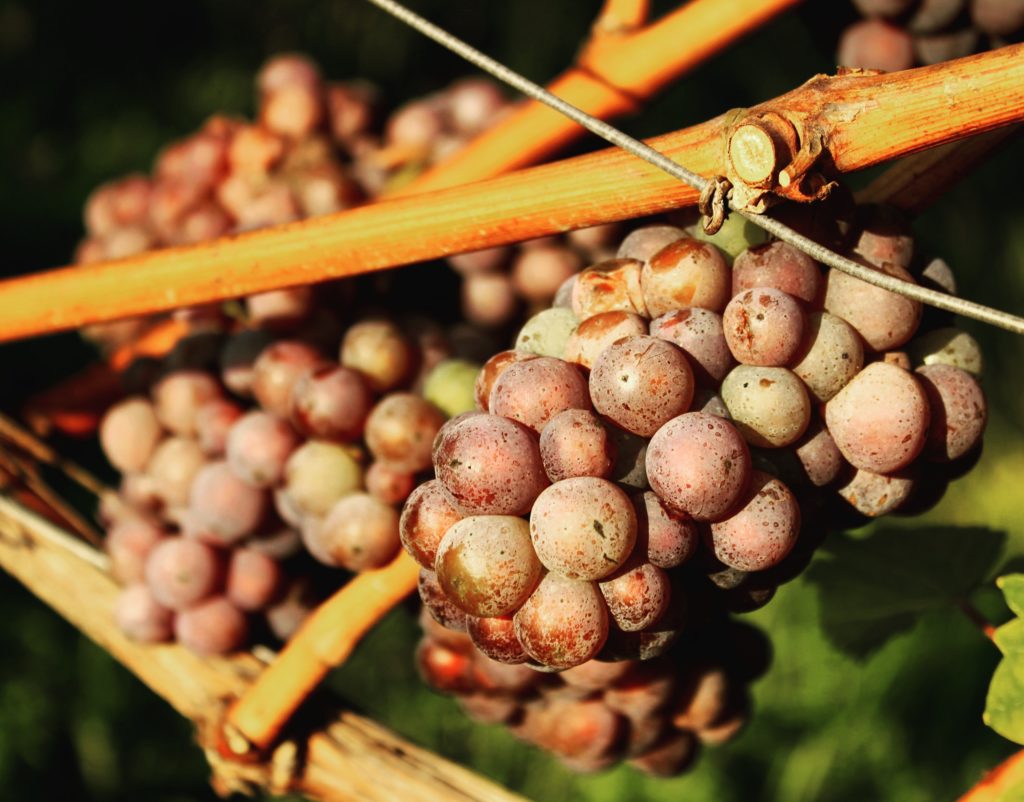 A WALK THROUGH THE VINEYARDS:
I had the chance to visit the Monastery a few years ago, on an Easter Monday. It is open to female visitors only 3 or 4 times a year. You have to walk up to the monastery passing through the road that divides the vineyard in two. The vineyards are off limit's, but we managed to take a few pictures. It is a beautiful place and a must visit if you are ever in Krakow. After watching the movie Under The Tuscan Sun, I had always imagined visiting a vineyard and walking through it and just enjoying the moment. Well, I am glad to say that this wish came true.
The Polish Malopolskie region in recent years has seen an increase in some wine producers. There are currently over 100 wineries in the region, which produce some award-winning wines. There is also the possibility to visit some of the wineries on wine tours. If you are visiting Krakow, do look it up when you plan your next trip.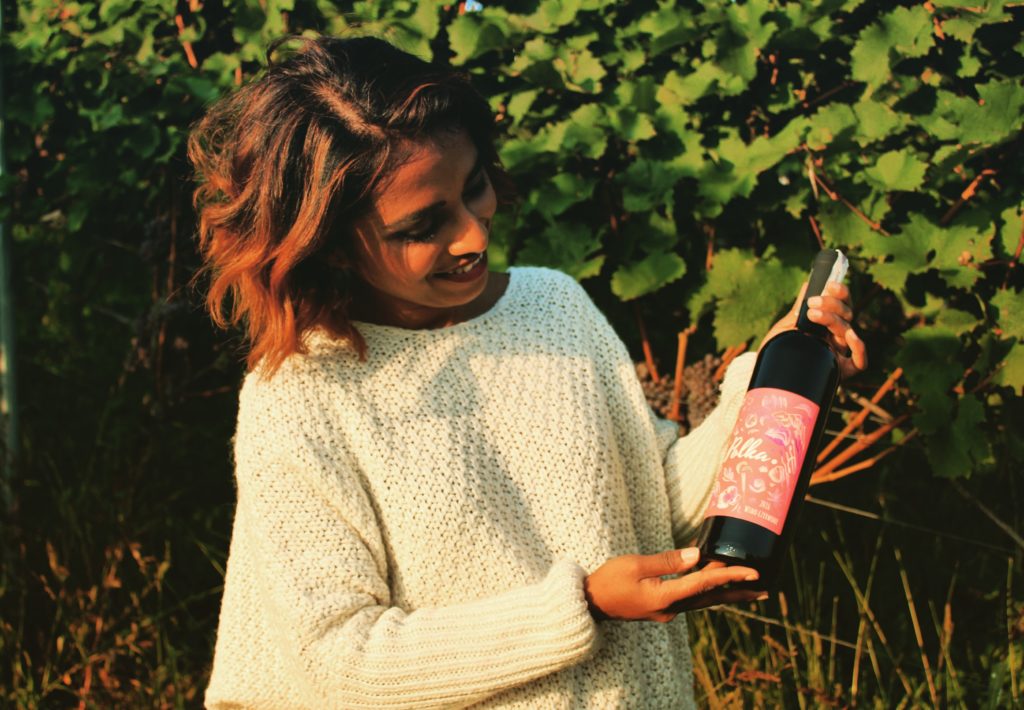 CHRISTMAS GIVEAWAY:
Since it is Christmas time, I have decided to give away one of the bottles of wines. Last month, Silver Mountains had released a new young wine called Swietomarcinskie (Saint Martin) and I managed to grab one of the last few bottles available on sale. There was a special event held, but I was in Wroclaw on the same day (you can read all about it in my last two posts here and here). Saint Martin's wine is usually served with roasted goose, a symbol of harvest and abundance. Stay tuned and follow me on Instagram and my Facebook page, to find out how you could win yourself a bottle and for the rules to enter)
*Source: Some information derived from Srebrna Gora website and translated for this post.
Thank you for stopping by
xoxo
Doreen
ps * 27/12/2017 Note: The giveaway is CLOSED, thank you to all who took part :)*
Update 15/02/2018
And the winner is Karolina. Congratulations dear Karolina!
Happy Valentines Day everyone! What way to celebrate friendship and the winner of my Srebrna Gora Limited Editon Wine bottle give away 😀 Gratulacje Karolina! <3

Opublikowany przez Indian Girl in Poland na 14 lutego 2018
---
---