A Cozy and Comfy Winter Outfit that looks Chic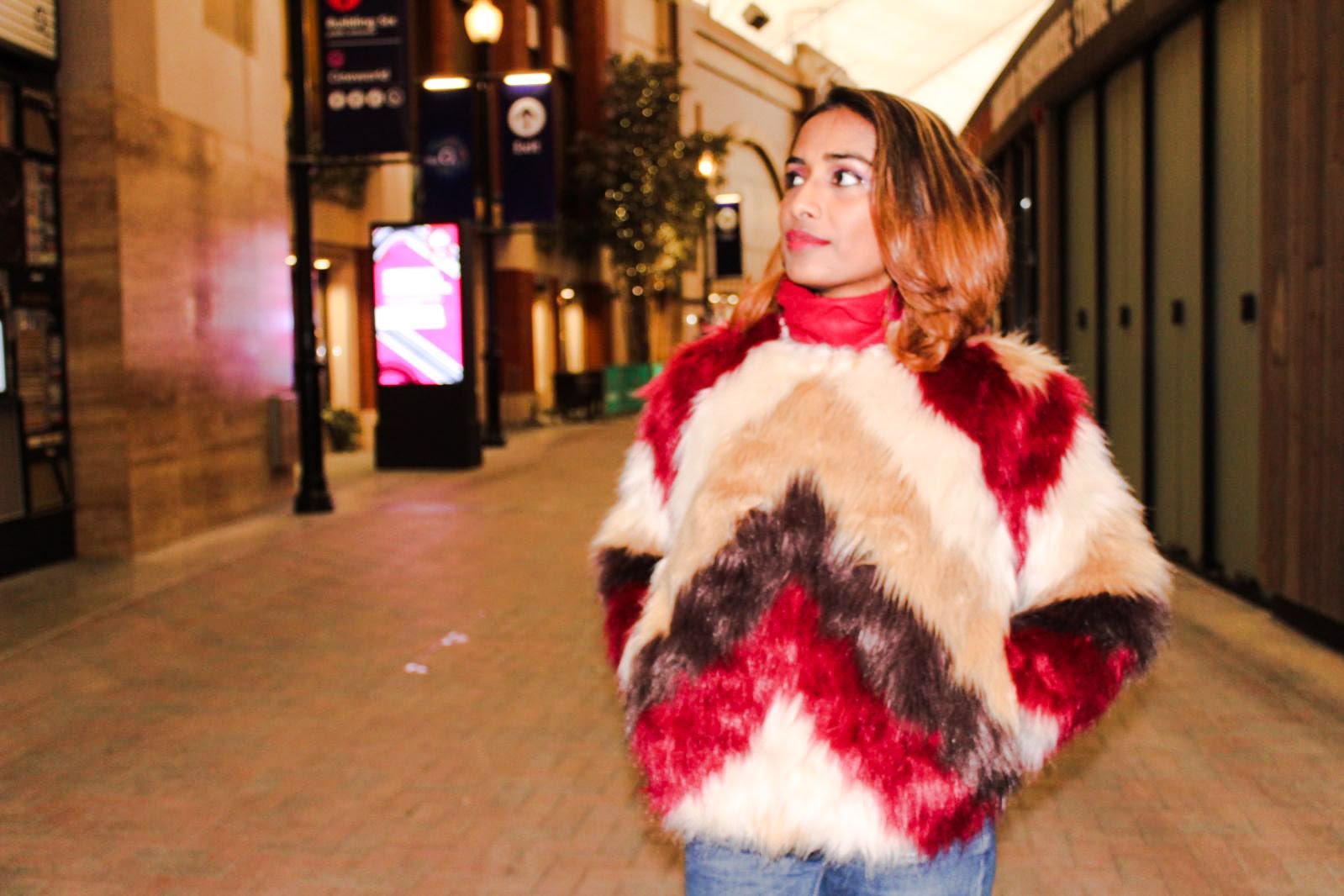 Hello Everyone
It appears that Spring is finally upon us as the days are getting warmer and the last remnants of snow are slowly melting away. Last night the clock moved forward signalling the start of Daylight Savings. I gotta be honest, this winter, I experienced for the first time temperatures below -20 degrees. Since the years that I moved to Krakow, the snowfall has been getting less and less, each year. Usually, it starts snowing only after Christmas day. I heard that in the past it used to even start snowing in November right through March or April. Flowers and trees will come alive soon and happy birds will be out and about chirping their sweet little hearts out.
Since it will still be cold and chilly for a while I need to still dress warm or at least have a warm comforting jacket and this is where my new Faux Fur jacket comes. I managed to pick up this lovely number during the winter sales and cannot wait to start wearing it. I was a bit hesitant when I was making the purchase and wondered how often am I going to wear it? Don't we all do that sometimes or are we just impulsive compulsive buyers. For me sometimes it takes less than ten minutes to purchase an item. Usually, I tend to know what I am looking for or have a picture of what I would like to buy beforehand. Sometimes it is just pure luck that an unexpected item in my size is just randomly hanging somewhere and it so matches my style.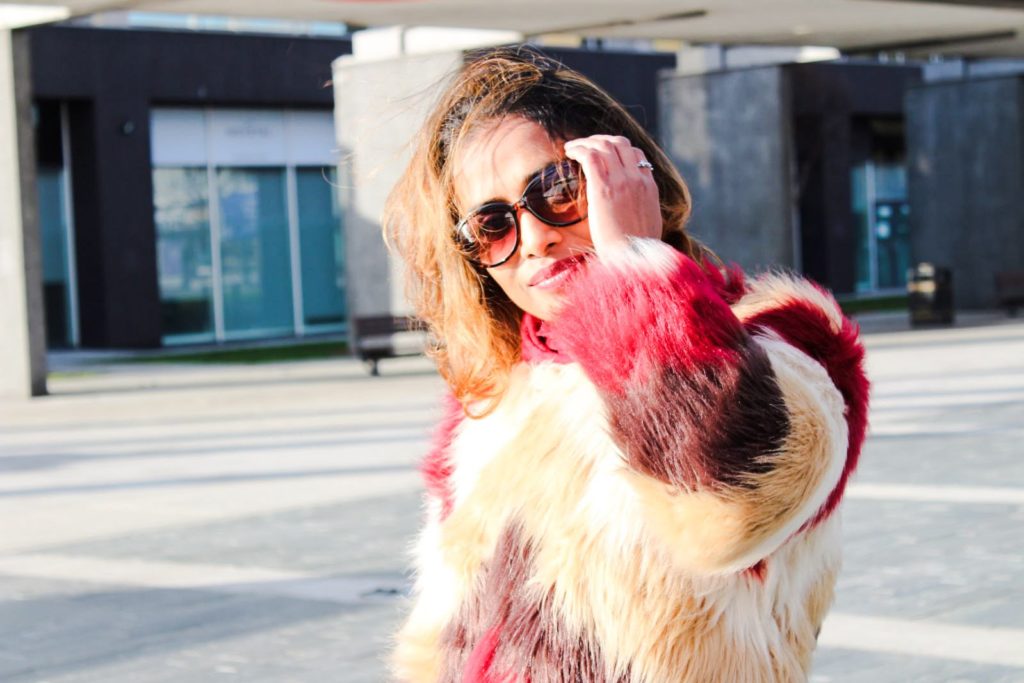 A jacket like this is hard to pair with many items of clothing as it is the focal piece. I wore mine with classic jeans and T-shirt and added the suede velvet open toe boots as it matched the colour of the jacket. I could even see myself wearing it in all black underneath as a base colour or even maroon faux leather pants. I love the colours on this one and also it feels like slipping on a blanket when I wear it.
Currently, the Easter Markets have just opened this past Friday and I cannot wait to go check it out. The Easter Markets are similar to the Christmas ones, just minus the snow and the cold nights. This time around one can find typical Polish handmade Easter goodies and decorations and they are really very colourful. I think I need to get myself a Palm as after all today is Palm Sunday here. As Poland cannot grow palms, they tend to make their own out of dried plants and ornaments. Another thing I am looking forward to is to try out and experiment with some plant-based dishes for Easter, as Polish Easter breakfast mainly consists of eggs and lots of salads and meats. I am currently on a plant-based diet and loving it. I am not sure if I will go fully Vegan in the near future, but I will take it one day at a time.
Wishing you a fruitful weekend and stay blessed during Holy Week and see you in my next post
xoxo
Doreen
---
---