Theatre of Variety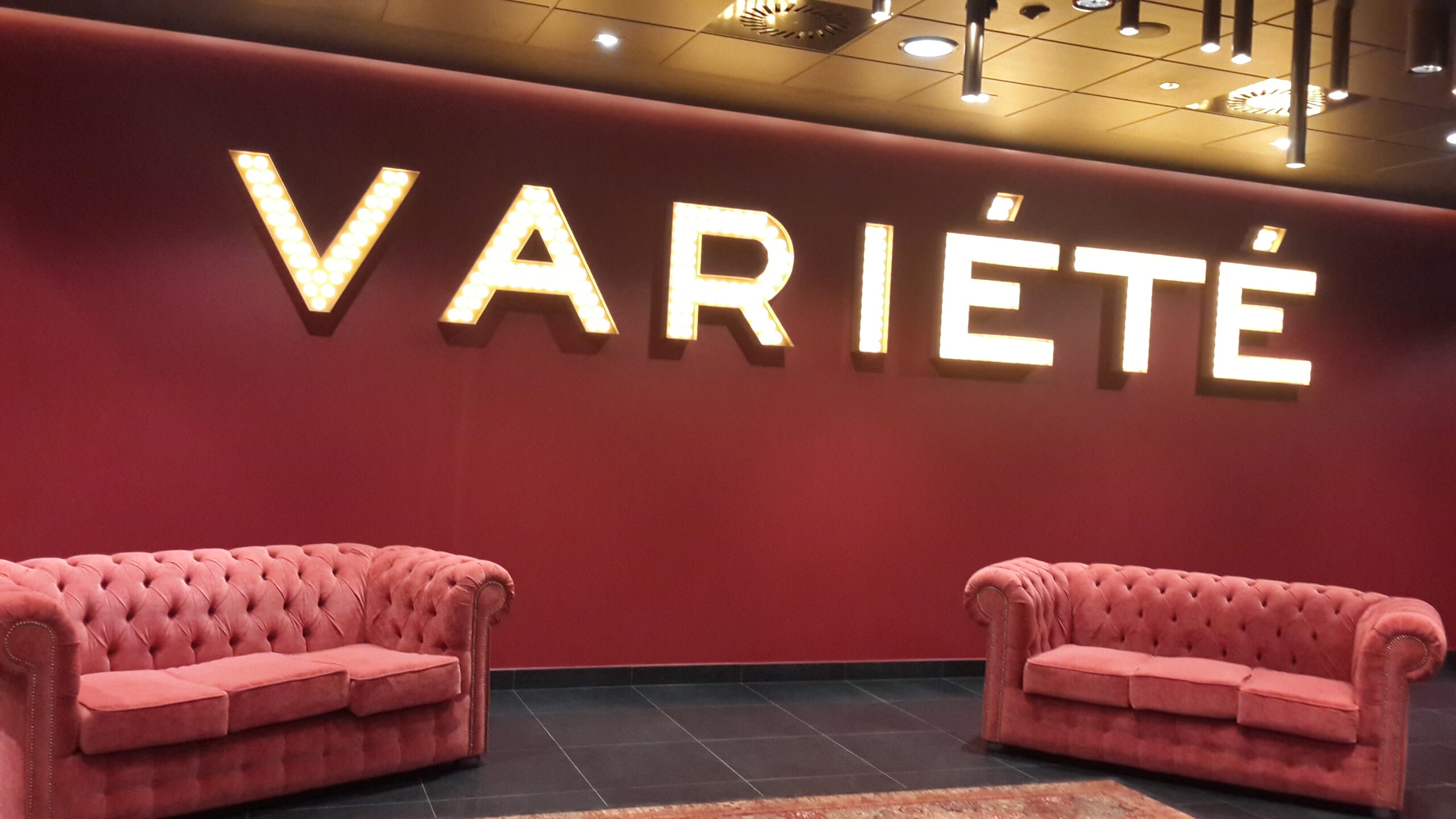 Who doesn't love a good musical, be it any language! There is something about musicals that makes everyone happy, at least I believe so.  There is, of course, the aspect of song and dance, but there is also a brief moment when the audience is so enthralled and on the edge of their seats to see what happens next! It can be whimsical and funny at times and sometimes dark and mysterious. Musicals capture both the happy and the sad emotions in song and dance. Music, after all, is the expression of the soul. Music makes the world go round 😉 Its kinda like a Bollywood movie action.
I am not a frequenter to theatres, but I have been to a few in the past few years and I now completely love attending a show here and there. My first ever live theatrical show was  The Phantom of the Opera, in Her Majesties Theatre in London in January last year and was blown away by the powerful portrayal by the actors. It was a masterpiece! I must say that now even Krakow with its rich cultural heritage offers such an advantage of live musicals in the form of its very own Teatr Variete. The performances here are world-class, trust me, I have been to a few of its shows already.
In 2015 Teatr Variete opened at #71, Grzegorzecka street, determined to entertain the general public with comedies and musicals. Managed by Janusz Szydłowski and Agnieszka Mika, Teatr Variete is an institution where artistic entertainment of superior quality is created and shared with the general public. The Krakow VARIETE theatre is a new place on the cultural map of Krakow, a new place for meeting of art and to have a good laugh.
The first show Legalna Blondynka – Legally Blonde was a hit and is the permanent show of the theatre. Many of you might have watched the movie in the same name with actress Reese Witherspoon and her co-star dog Bruce. The shows are in Polish, but it does not matter as anyone can follow along. Performances here are top-notch! I had the widest smile the entire show. The director has taken a lot of pains to audition the right persons for various roles.
Also, I had been there for another 'Burlesque' show, the tickets for which were gifted to me and my boyfriend. It was a great show too with performances by participants from Poland's Got Talent. And at the end was surprised that actually, we had VIP tickets and that we had a glass of wine of choice, white or red, and a chocolate mousse cake waiting for us. Icing on the cake 😉
Did you know!
The license for the show was granted by Metro-Goldwyn-Mayer Inc. (the largest and most profitable film studio in the world). The Polish edition of "Legally Blonde" is directed by Janusz Józefowicz – the director of the Buffo Theatre in Warsaw, and is considered as indisputable king of the Polish musical stage.
The cast includes 34 artists, and among them:
Natasza Urbańska, Barbara Kurdej-Szatan- Elle Woods and Rafał Szatan, Maciej Pawlak – Emette.
There are also two specially trained dogs on the stage performing their roles in the musical and over 200 costumes were sewn to be used in the show!
VARIETE has been founded in response to the wishes of citizens of Krakow and the Lesser Poland residents, who were in need of this type of music and show entertainment. The artistic events that will take place here such as musicals, burlesques, flamencos etc will additionally strengthen the image, brand and position of Krakow as a capital of culture. The art of musicals will once again regain its lustre and shine! Cheers to that 🙂
For reservations:
Krakowski Teatr VARIETE
ul. Grzegórzecka 71
31-559 Kraków
tel. 12 442 78 00
info@teatrvariete.pl
Comment below if you have been to Teatr Variete and if yes which of its shows did you watch?
xoxo
Doreen
---
---