Girls Spa Weekend and the Eye of the Sea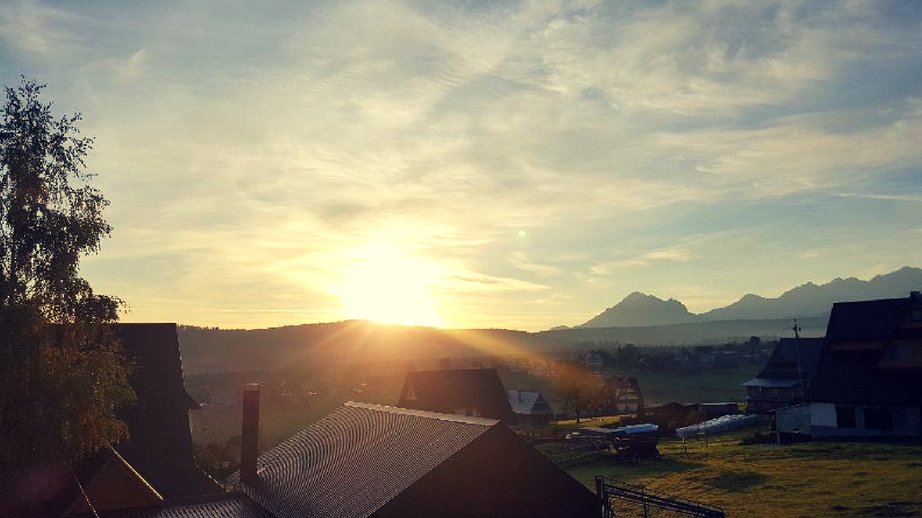 Have you ever heard of Eye of the Sea? I certainly was intrigued when I heard this term. Morskie Oko literally translates to Eye of Sea, and is a very popular tourist attraction and one that is not quite for the faint of heart! It is the largest and fourth deepest lake in the Tatra Mountains. It is located deep within the Tatra National Park, Poland, in the Rybi Potok Valley, of the High Tatras mountain range at the base of the Mięguszowiecki Summits.
When my friend called to ask me if I would go with her for a weekend trip to Zakopane for a spa weekend, I could not refuse. I love Zakopane, the Polish mountainside. Its so beautiful and nature here is just mesmerizing. We found a Groupon voucher in one of the lodges for just 150zl for two people including breakfast. What a bargain! The best part we had this place all to ourselves. There were a sauna and a huge indoor swimming pool. The rooms were small yet the bed very comfortable. We reached quite late on Saturday afternoon driving from Krakow and ended up just checking into this place and chilling with a swim and some sauna time. For dinner, we dressed up and headed down to Krupowki, the very famous and beautiful town centre and ate some local food and drinks, but did not stay long as it was very cold outside.
The next morning we started out 9 am after breakfast and drove down to Palenica Bialcznska, where we began our 2-hour hike up the mountainside to Morskie Oko. It was an asphalt road, so walking easier. There were even a few shortcuts through the woods to beat the time in half. The scenery was just stunning all around and the air fresh and crisp. After walking up almost two and a half hours, we reached the top. Once on top, there is a Chalet dating back to the 1930's overlooking the gorgeous lake. There were a lot of tourists, some of whom took the horse-drawn carriage up. Just 10 minutes before reaching the lake there is a huge restaurant space which served all sorts of fast food. The first sight of the lake took my breath away. It was just so beautiful, no words to describe the majesty of this place. My friend and I decided to go to the lake as it did not seem much. But it took us nearly and forty-five minutes to walk around it! All this walking made me hungry and so we ended up going to the nice Chalet for lunch. I had a tomato soup and a traditional Polish Charlotte– apple pie. Post lunch I decided to pick up a souvenir which happened to be one of their beautiful scenery of the lake, which has just safely arrived at its destination!
I do hope to go back again, but preferably in summer as I think in dead of winter I would just not manage to walk in the cold for over two hours! Brrrrrr
A bit of history and geography!
In the past, Morskie Oko was called "Rybie Jezioro" ("Fish Lake") due to its natural stock of fish, which are uncommon in Tatra lakes and ponds. In the clear depths of the water, one can easily notice trout – so-called "famine" trout – that live in the lake. The name "Morskie Oko" ("Sea Eye", "Eye of the Sea") is derived from an old legend, according to which the lake was connected to the sea via an underground passage. Morskie Oko is one of the most popular destinations in the Tatras, often receiving over 50,000 visitors during the vacation season. It is reached by foot in about two hours from the nearest road that allows motorized access. Many other tourists opt to take the journey by horse-drawn cart, a large number of which are operated by the local Górale inhabitants.
Here are some of the pictures, actually lots! Enjoy and until my next adventure thanks for reading 😉
Please comment below if you have been to Morksie Oko and how was your experience?
xoxo
Doreen
---
---