Fitnik 2018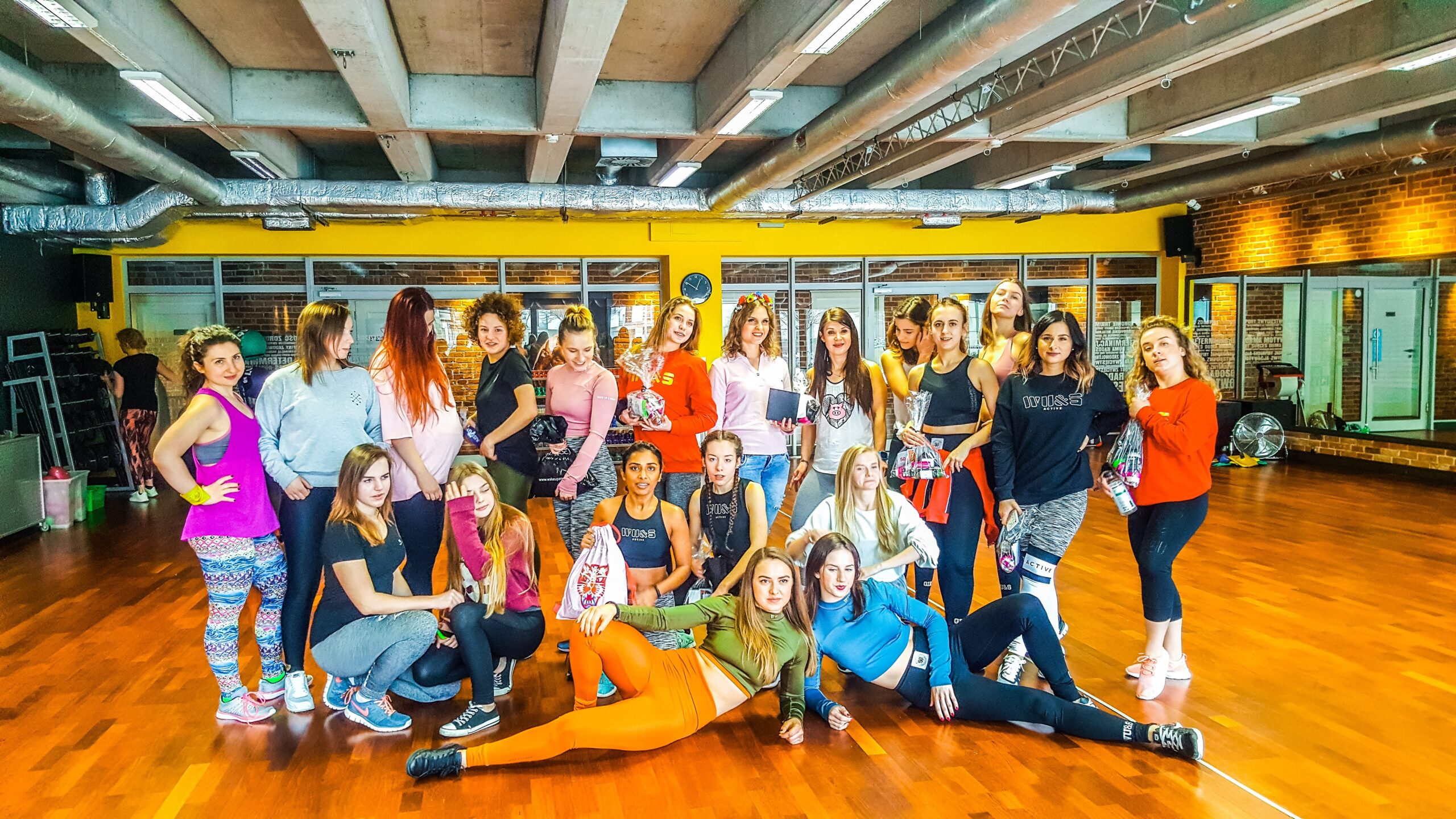 Hello Everyone!
I had the pleasure of attending the recent Fitnik event that took place earlier in February and wanted to share my learnings with you. As I mentioned in my post from last years event (here), Fitnik is an event to promote a healthy lifestyle and also to share some inspirational food or dessert ideas, that can be helpful in your weight loss journey. 
The Concept:
The event is hosted by WakeUp&Squat, a local Polish fitness clothing brand that specialises in Active Wear for women. Their tagline is – 'Only For Hard Workout!' I truly love their clothes and consider it a sports Luxe line as every collection that they have come out with is very beautiful and compliments all body types. It is run by two friends, whose mission is to help inspire other women to be stronger, sexier and confident.
About this year's event:
This was going to be the second time that I attended the event and there was a special class to be held by personal trainer Dagmara Rzodkiewicz about the proper use of resistance bands to sculpt and lift the Bootay! These exercises are simple and easy to do, and rest assured, if performed on a regular basis it will help you to see the results soon and get that sexy posterior that many women desire.
Disclaimer: First and foremost a disclaimer! I would like to suggest seeking advice from a medical practitioner before you start any form of exercise. Just a precaution if you are a beginner at working out. If you already a pro at it then you are welcome to add these exercises to your repertoire. Also, I am not a fitness expert, but fitness enthusiast and I love to exercise on a regular basis.
Break Down of the Exercises:
If you have an elastic resistance band (as I have in my pictures below) here are the exercises that were taught to us and hopefully you can follow them too. Since I wanted to take you along with me, I vlogged the entire event so you can check out my video in case something is not easy to follow along. Mind you these exercises can be done anytime and even if you have a 10-minute break from work.
Here is the break down of each exercise, all of which are done in reps of 10-12, on each side, with a 30 seconds break after each round/set. Try to do them back to back with no rest in between, until the full set is complete.
Warm-Up!
Do a full-body warm-up before starting, this is crucial to get the muscles loose and the body ready for what is to come
Lunges (on the spot)
Air Squats or Basic Squats
Downward Dog Stretching
Other forms of warm-up exercise like light skipping on the spot, high knees or simply start by a walk on the treadmill for 5 to 10 minutes
The Workouts
1) Jumping jacks with a resistance band at ankles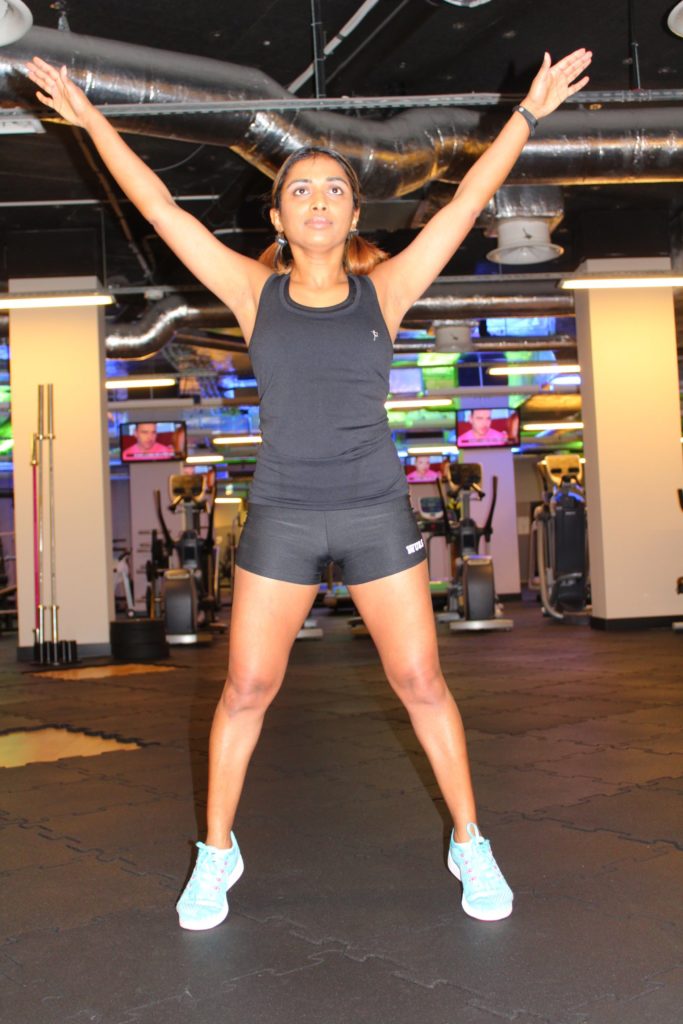 Jumping jacks a.k.a, require full-body movement and is a very common exercise to start with. This movement is really good for getting the heart rate up. It adds the extra benefits of all-over body toning.
ps: I took the pictures without the band
2) Squats with a resistance band just below the knees and also without the resistance band(2 variations here)

Squats help to build your leg muscles and helps in toning the booty. I love doing squats as they are quite easy and sometimes do not require much effort.

3) Straight Leg Back Kick with a resistance band at Knees and Ankles (2 variations here) – with a resistance band at just below the knees (slightly raised leg backwards and upwards) and followed by placing the band at the Ankles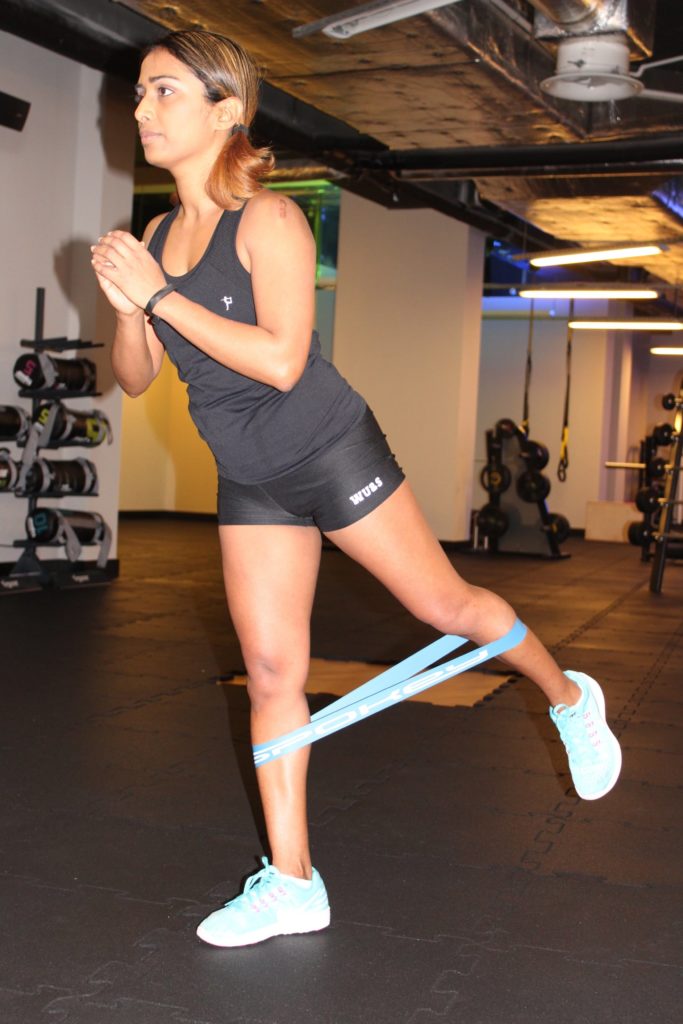 This is one of the best butt exercises for women to strengthen and shape their gluteal muscles. Can also be done on the cable machine in the gym.
4) Lateral SquatWalks or Band Walks with a resistance band at ankles and walks sideways

The lateral band walk is a great way to work your glutes, hips, and thighs. This exercise strengthens the gluteus maximus, medius and minimus, helps to stabilize your knees and hips, and prevents injury.
5) Mountain Climbers with a resistance band at feet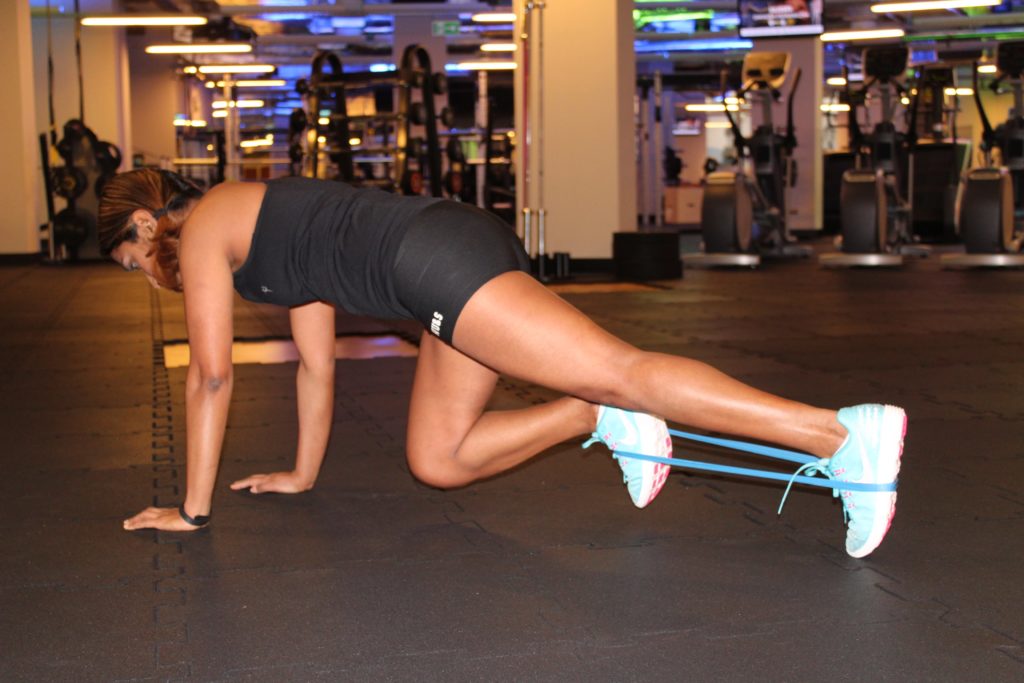 Normal mountain climbers are a killer exercise that gets your heart rate up fast. They also help to fire up nearly every muscle group in the body— biceps, triceps, chest, obliques, deltoids, abdominals, etc. By incorporating a band, it makes the move slower and more intentional, which helps build strength in your hips.
6) Dead Bug with a resistance band at the feet

This one is mostly to strengthen the core and abs.
7) Bridge with and then without the resistance band just below the knees (2 variations)

It works the hamstrings, lower back, abs, in addition, to the glutes. Another benefit for the glute bridge is that it does not place any pressure on the lower back and has similar benefits to that of a squat.

8) Bridge single leg lift(without the band)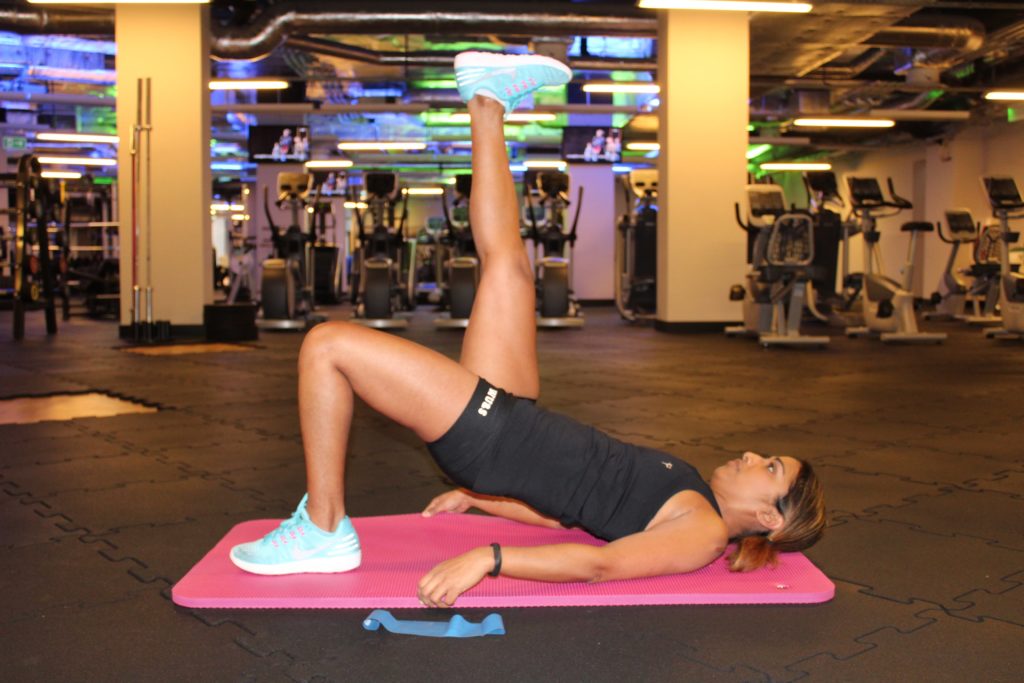 9) Fire Hydrant– Lift the knee 90 degrees side and up with resistance band at just below the knee(one side at a time)
The fire hydrant targets the outer glutes, core and hips. This is a great exercise to tone and firm your butt and thighs, strengthen the hips and also to tighten your core. For a perkier backside, pair fire hydrants with donkey kicks.
10)Kicks Back -backwards and upwards without the band
I have posted pictures of each exercise to help you follow along and don't forget to check out my video below!
Post Workout Treats:
After the class which lasted about an hour, we had the pleasure of having to taste test the wonderful treats, brought by each of the participants. There was a wonderful spread of vegan burgers, some cakes and other sweets. All made with natural and healthy ingredients. This time around I decided to make something sweet, healthy and totally vegan. The ingredients are so healthy and nutritious that even thinking about it makes my mouth water. Some of the ingredients include dates, oats, peanut butter and dark chocolate. If you would like me to post this recipe, let me know in the comments below.
The Venue:
I have to admit since I started working out almost daily this year, it is imperative that I switch up the gym sometimes. I love a gym that has more space, is bright and well lit and not overcrowded. The event was held at Saturn Fitness, which is I think a new addition to the ever-growing workout clubs/gyms in Krakow. I see there are more and more people getting into fit and healthy lifestyle. The venue is amazing, I was back there recently and I can vouch I will keep going back to this gym. It is huge and spacious, fully equipped, has a wet and dry Sauna, Solarium, coffee shop and a Pool to die for!
For more information, you can check out their website http://krakow.saturn-fitness.pl/
Thank you for stopping by and see you at the next Fitnik!
Till then stay healthy and stay fit! 🙂
xoxo
Doreen
---
---