Cracow Fashion Week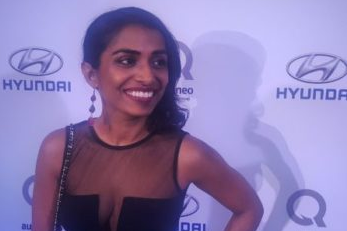 Cracow Fashion Week (CFW) organized by the School of Art Design in Krakow just took place over this past week between the 18th to 26th March and there were lots of programs in store for the participants and the general public alike."Fashion & Ecology" was the theme of the 8th annual CFW. The partners of the events focused on Corporate Social Responsibility (CSR) and international organizations fighting for responsible fashion like PETA Foundation for Animal Protection, Fashion Revolution and Buy the Responsible Foundation, which coordinates Clean Clothes campaign in Poland.
CFW launched with the Cracow Fashion Awards on 18th March and there was a show for the diploma graduates at the SAPU School of Clothing Design. During the gala, the best collections were awarded. International guests were also present from Sweden, Spain and Ukraine! Pat Guzik, graduate and lecturer at SAPU, presented his collection, which won the international competition 'EcoChic Hong Kong Design' for designers using the principles of sustainable fashion.

Throughout the week, from 18 to 26 March, it was possible for fashion enthusiasts to take part in a number of accompanying events in and around Krakow. There were workshops and lectures, many of which revolved around corporate social responsibility and business. During the debate on corporate social responsibility in fashion representatives of PETA, Fashion Revolution, the Foundation Buy Responsibly and young designers also participated.
Kino Pod Baranami also screened videos centred around the issue of ethics in fashion and the avoidance of the use of animals in manufacturing processes. PETA presented their award-winning documentaries 'Inside Fur ' (Norway, 2014), a Fashion Revolution-' True Cost ' (the USA, 2015), which focus on ethics in the fashion industry.
As I have a full-time job during the week, I skipped most of the events. I always wanted to attend CFW but never quite got round to it. I got an invite from a friend last minute on Friday just before the gala fashion event and I decided to go (shout out to The Krakowist 🙂 )  The fashion gala took place at a newly opened car showroom here in Krakow – Hyundai Autoneo Fashion Show. In attendance were well-known Polish actor, Jakub Wesołowski, and Ana Andrzejewska who took care of the artistic setting. Even finalists of the Polish Top Model; Ewa Niespodziana and Daniel Tracz were spotted on the ramp!
This being my first ever fashion event here in Krakow I would say I had a very pleasant evening. Guests were greeted with glasses of Champagne and post-show the wines started to flow along with some delicious appetizers. The venue was as I mentioned a brand new car showroom from the group Autoremo (Grupa Autoremo) who happened to win dealership of the year 2016!

There was also a 2 day fair (KIERMASH) of Polish designer wear. KIERMASH is a Krakow initiative that creates fashion for street fashion and design by Polish designers. This was the 9th edition and like last year took place at the Engineering Muzeum in Kazimierz area. It is an exceptional event which helps to connect independent designers with potential clients in Krakow. What I love about this event is its laid back and everyone seems to be happy to be there! Selective music, professional setting, local food and of course friends are usually the theme of the event. It is a good place for a bargain as most of the items are offered at a discount than the usual retail price and the quality of the products is top notch. So next time if you can't make it to the CFW, I am sure you will have a great time at the trade fair which usually accompanies this event.

Thank you for reading
xoxo
Doreen
---