7 Days of Island Life – Gran Canaria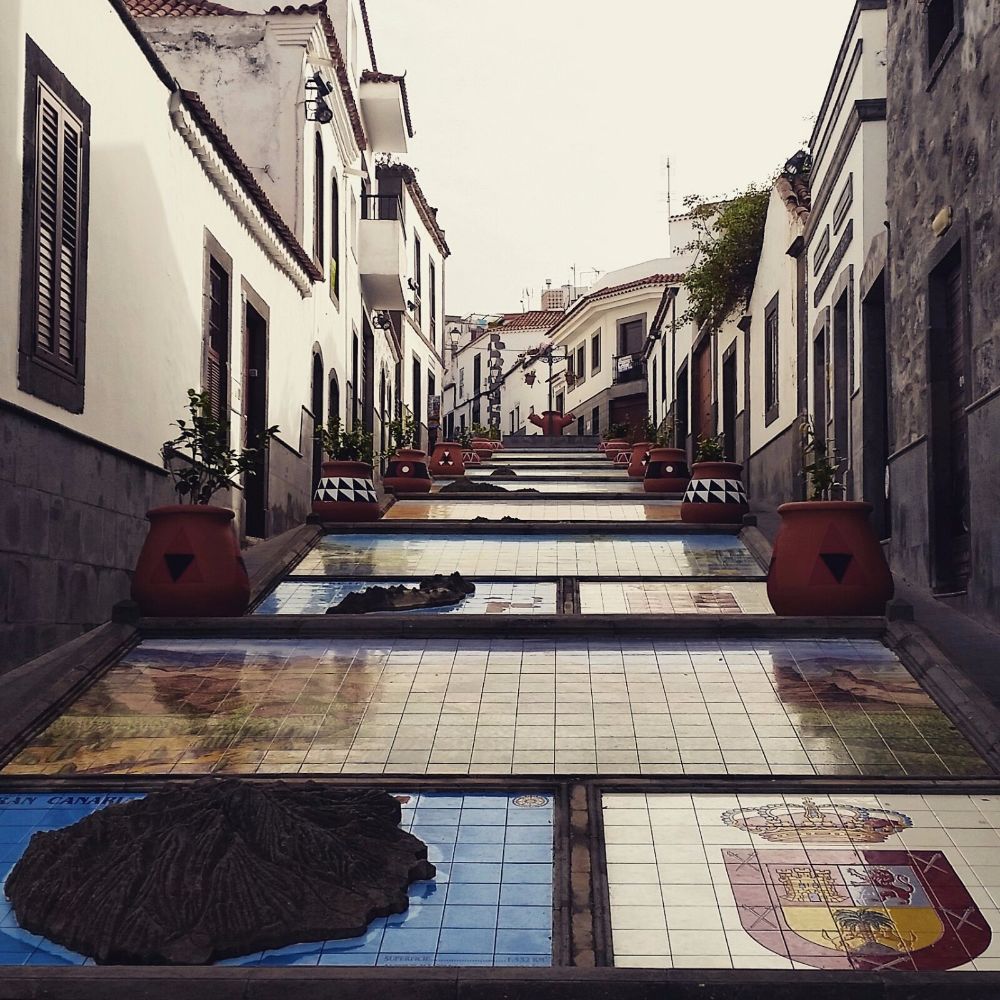 Hello everyone! 
I wanted to complete this blog post about my vacation in Gran Canaria before I came here, but could not as I fell ill and then I had to travel to Chennai, I have finally some free time today and decided to finish up this long overdue post. Better late than never, I say. It has been an amazing trip and I wanted to share it with all of you.
To begin with, safe to say my vacation almost never happened due to work, but I am glad I went anyway! I have not been on proper summer vacation last year and thought I should make it a priority. The seven days spent on the island have been truly a magical experience.
As the trip was kind of last-minute, my boyfriend and I went with a travel company called TUI. After searching the internet for hours on different websites we stumbled upon an offer for an all-inclusive hotel on the beautiful island of Gran Canaria. We usually go by the photos and ratings by hotel guests so this made it easy for us to narrow down our choices. We chose a wonderful hotel called- Suneo Club Waikiki part of the group Servatur Hotel Management. More on the hotel review on my next post, as one blog post, won't be enough to share every detail.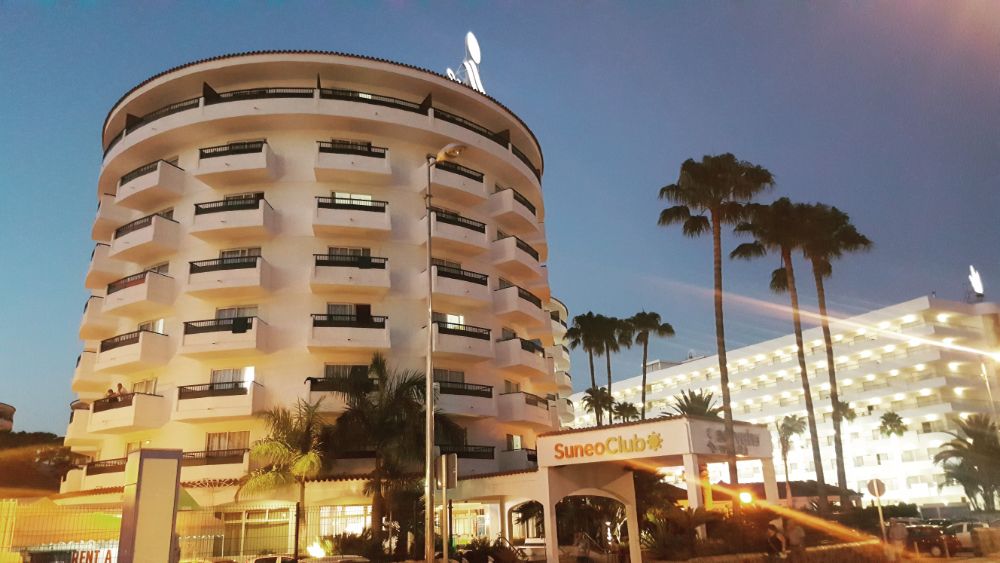 The travel company booked a charter flight so it was convenient for us to take 20 kgs of luggage per person in addition to hand luggage. The flights were from Katowice airport as charter flights do not usually operate from Krakow Balice airport. The flight was scheduled to take off about 2 pm and we would arrive at the island at 6 pm local time. Gran Canaria follows a +1 GMT time. As it would be hard to share every single detail of our time here, I would just give a break up of what we were up to each day.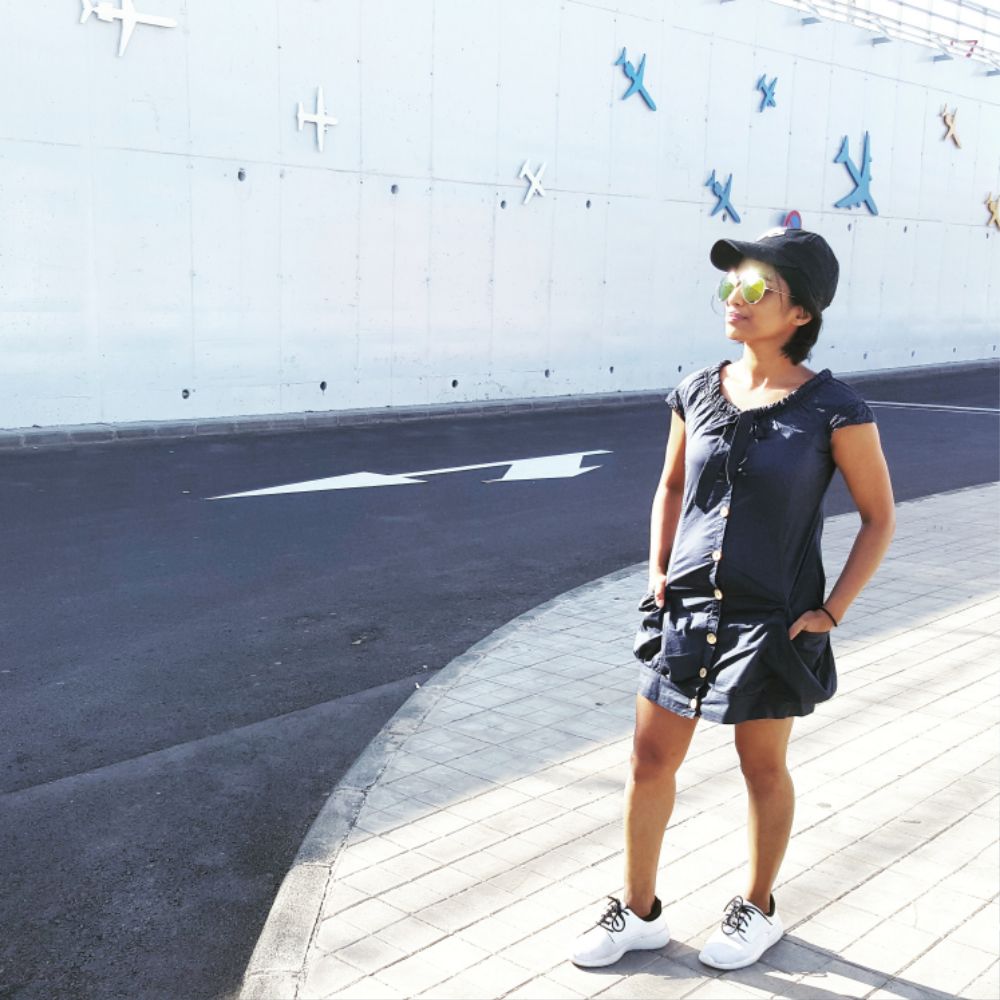 Day 1:-
Upon arrival at the airport, we met with the travel resident who directed us towards the bus that dropped off travellers to the respective hotels. When we reached our hotel where we able to check-in immediately and could start using the hotel's services! The best feeling in the world after a long day of travel. Post-check-in, we left our luggage in our rooms headed straight to the hotel restaurant where we were welcomed with the traditional Paella followed by other local delicacies. Post dinner we had a few drinks at the hotel bar and had an early night.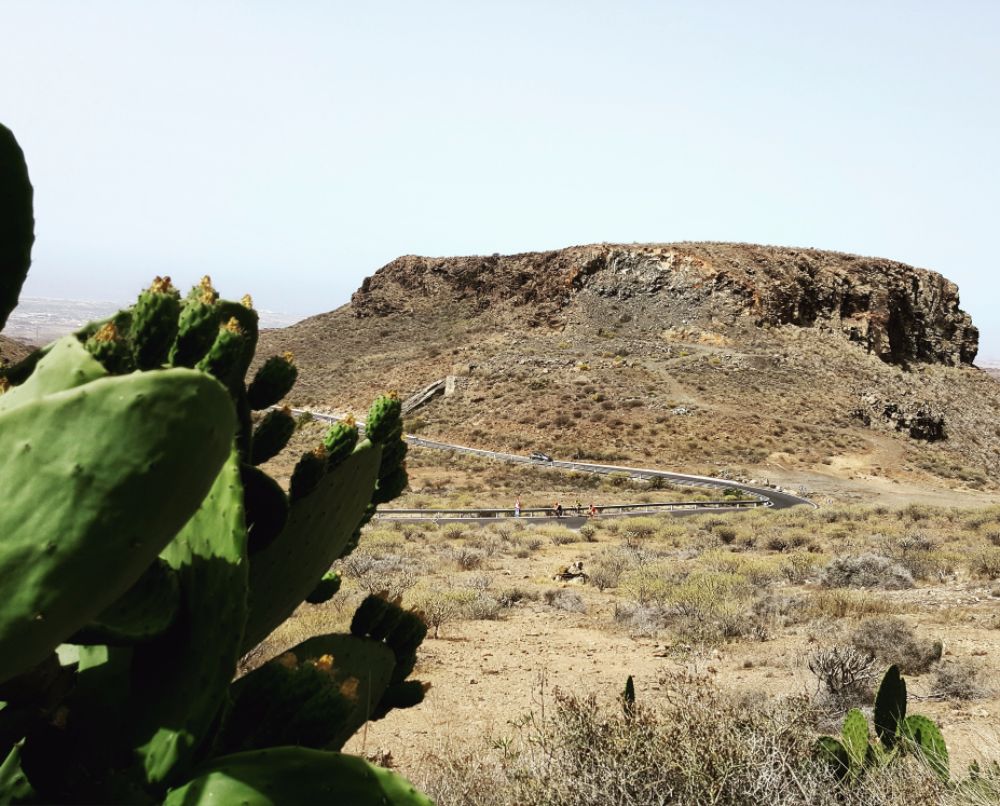 Day 2:-
Holidays are usually about rest and relaxation and that is exactly how we spent day two. We started early and headed straight to the hotel gym to do a quick short workout before breakfast. This was followed by an amazing buffet breakfast and a dip in the pool. As the hotel is family-oriented there were many activities in and around the pool area for everyone- young and old. We took part in the aqua aerobics class which was quite intensive and closed with some swimming across the pool. Post this the animators set up huge inflatable water slides for the kids in the middle of the pool. Around 4 pm my boyfriend and I headed out for a walk to see the local shops etc and found our way to the beach. It was not that difficult as it was 10 minutes walk to the beach and a further 5 minutes walk along the shores to the infamous Dunes of Maspalomas – a must-see if you are on the island. The sand dunes are one of the wonders of the island and are located close to tourist hotspot Playa del Ingles.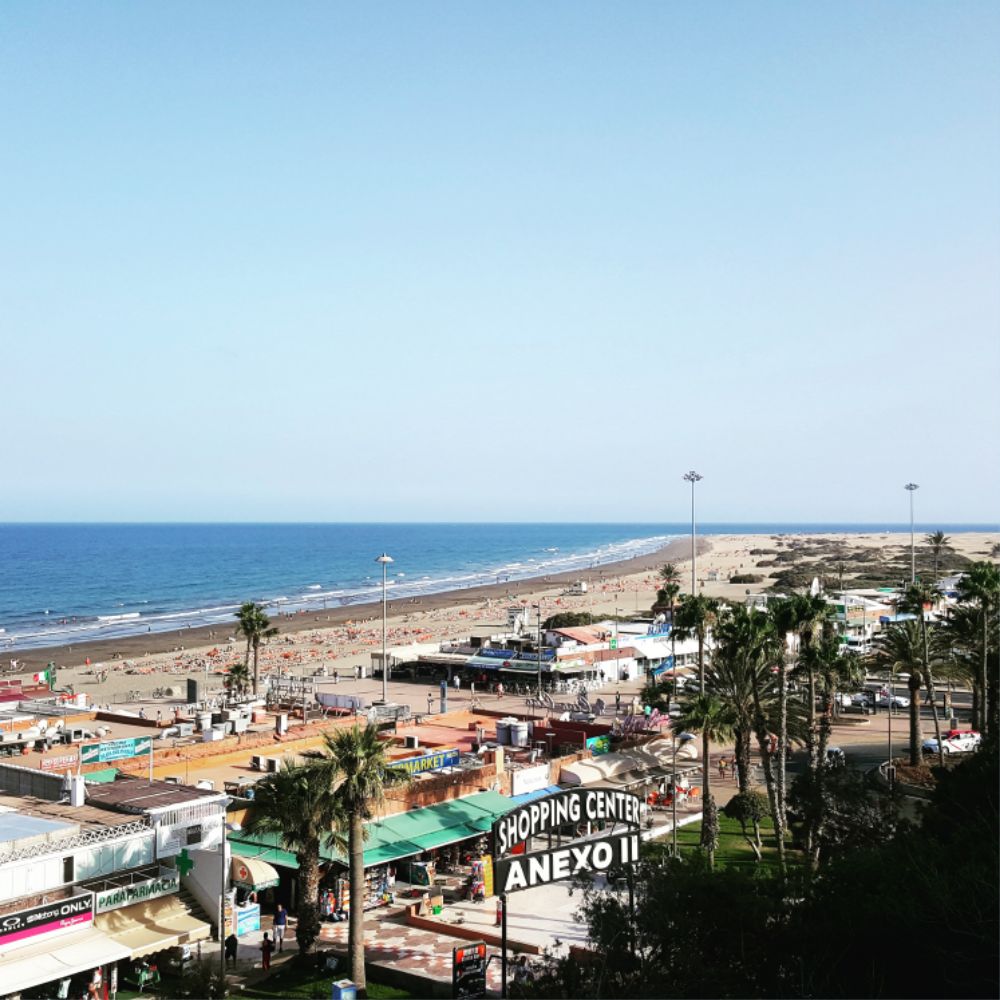 Day 3:-
For this day my boyfriend had surprised me with a cruise on a Catamaran. A bus picked us up right in front of our hotel post breakfast and then we travelled down to the beautiful port town of Puerto de Mogan. This place is so beautiful with Bougainvilleas of every colour adorning the houses. We made a mental note to come back to this place so we could spend more time here.
The Catamaran trip was amazing, as I saw a tortoise out at sea and also swam with some fishes of different colours. Lunch was included in this trip and of course plenty of drinks and nice music. For the adventure seekers, there was parasailing, banana boat rides and other fun water activities. We made it back to our hotel in time for dinner and cocktails.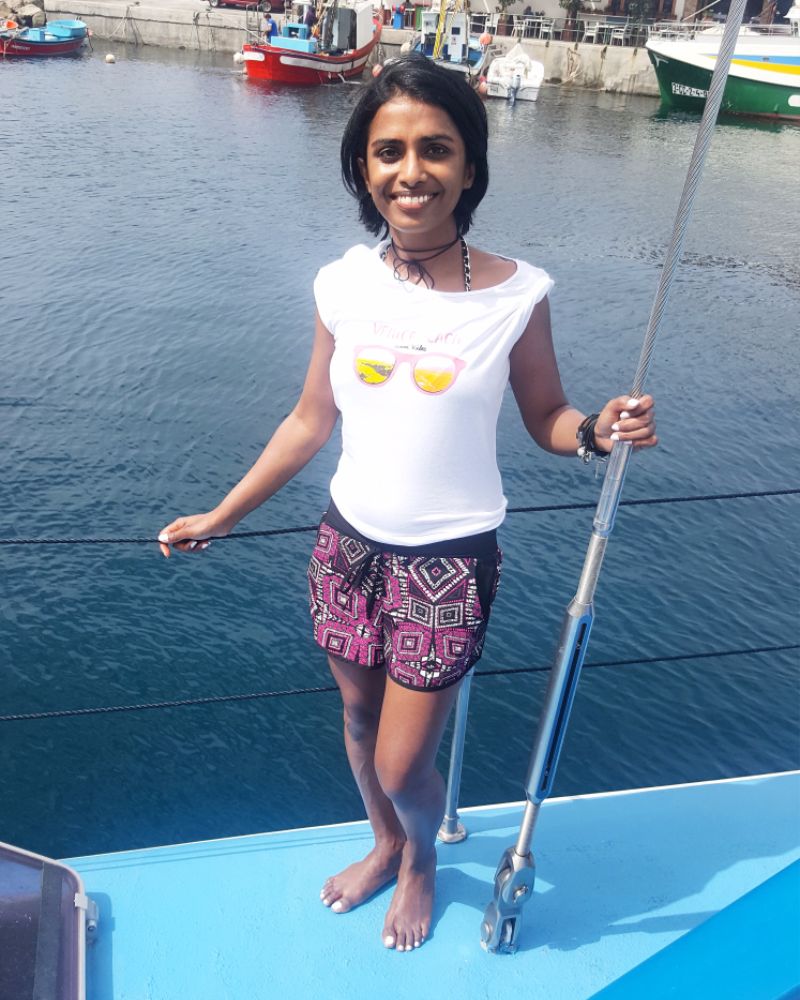 Day 4:-
I really enjoy road trips as the possibilities of stopping by whenever we like to just admire the beautiful scenery and take a picture. In the case of the island, there is no shortage of beautiful landscapes. As we learned; the island is blessed with varied topography and flora and fauna of different kinds. We rented a car for two days and on the first day decided to head out on the east coast and drive up to the capital Las Palmas de Gran Canaria. En route we first stopped at Pico de Bandama which is at an altitude of 569 m above sea level and the adjoining Caldera (Crater). The bottom of the caldera contains volcanic ash of different colours and some botanic species of Canary Island's origin.
We then drove on to the capital of the island Las Palmas- a major cruise-ship port (Puerta de La Cruz) and nearby Vegueta. This is a historical town with many stunning monuments, buildings, beaches and the famous Plaza de San. Ana and the Cathedral. We walked around Vegueta for a while had a great local Canarian lunch at El Herreno (I recommend) and stopped by for a short walk along the Playa de Las Canteras.
Post this we drove inwards to the town of Arucas and Firgas. These towns are beautiful and typical of Gran Canarian way of life. The cathedral (Parroquia de San Juan Bautista) at Arucas cannot be missed as you can spot it from far away, perched high on a hilltop. We drove through banana plantations as the island is a large producer of this fruit.
While in Firgas one cannot miss the irrigation channel, known as the Acequia de la Heredad de Aguas de Arucas y Firgas, it runs parallel to the road connecting Firgas to Valleseco. It's the flow of water which powers the stones to crush the corn kernels. Also located in the town the Paseos de Canarias and de Gran Canaria. The former pays tribute to the Canary Island's in general whilst the latter recognizes all the municipalities in Gran Canaria. An artificial waterfall fires water 30 metres down shallow steps.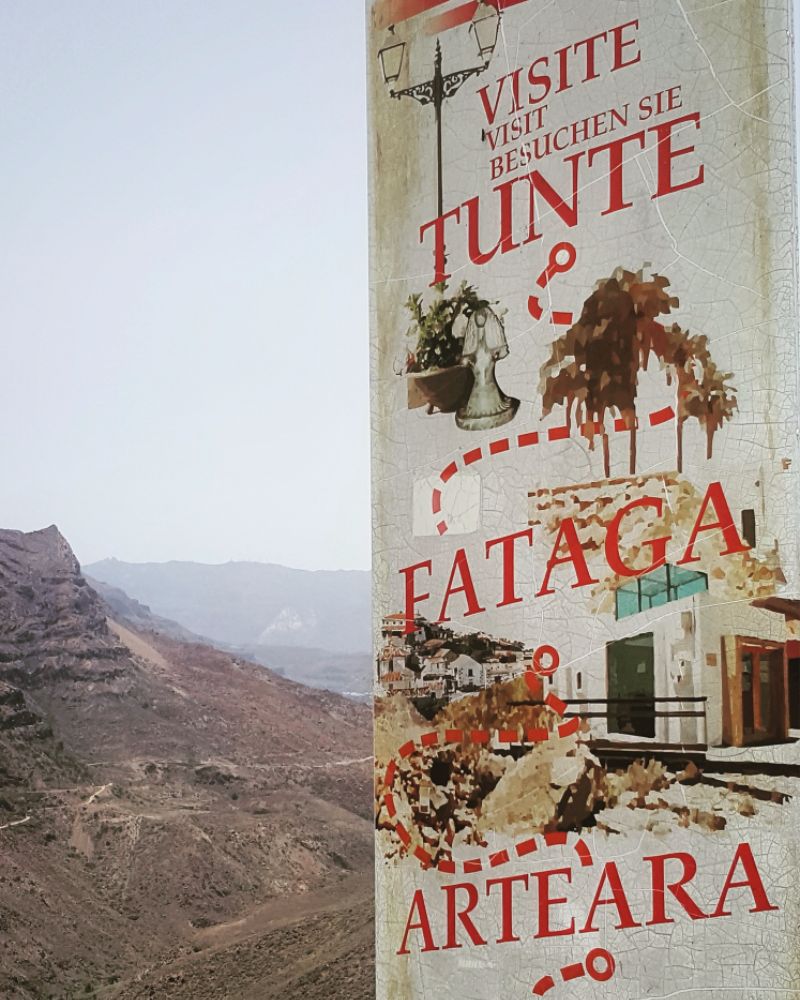 As it was getting close to dinner time we drove back to the hotel to call it a night!
Day 5:-
I must admit, the first day of the road trip we wanted to see many other places on the east coast including the towns of Ingenios, Aguimes and Teror, but unfortunately, we missed out on them. The second day we were more organized and planned to visit a couple of places, including going back to Puerto de Mogan on the west coast. This time we drove first straight into the heart of the island, towards Roque Nublo and Tejeda, but only stopping by at other interesting little towns like Fataga, San Bartolome de Tirajana and Tunte. It was a long drive and took us about two hours climbing higher and higher up the road. We had a small picnic lunch in the Plaza de San Bartolome, in one of the small towns and then decided to head back down to Puerto de Mogan.
At the port, we took a nice walk around, had some local ice cream and then drove on over to spend some time at Playa de Amadores. This is the largest artificial beach with white sands, calm sea with many bars and restaurants sprawling along the beach. As we really wanted to spend some time on one of the beaches during our trip, the Playa de Amadores turned out to be a real treasure. The water is beautiful and warm and aquamarine in colour. I just read somewhere that this beach has received a 'blue flag' for cleanliness, clear water and care for the environment. We were here for about two hours and after drying off, we headed back to the hotel.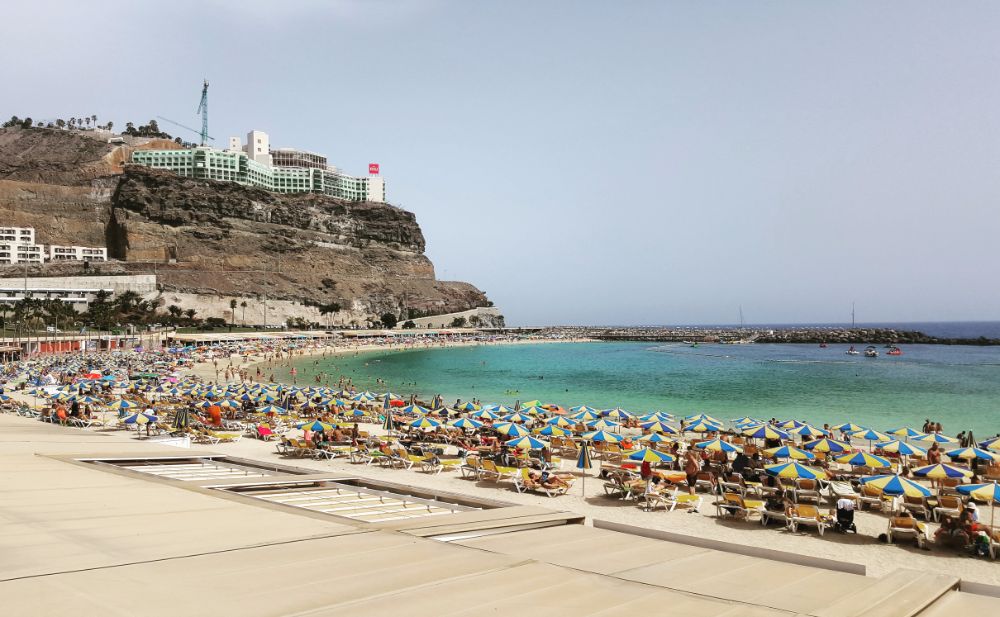 Day 6:-
Since the rental car company was adjoining the hotel and we had to return the car by 8 am, we woke up pretty early (at 6 am) and decided to drive down to the Dunes of Maspalomas to beat the crowd and to take some pictures for an upcoming blog post. It was the right decision as there was no one around! A 404-hectare (1,000-acre) or roughly about 4 square km area of the municipality of San Bartolome de Tirajana, they have been protected as a nature reserve since 1897.
As this was going to be one of the last full days on the island we decided to just chill and relax in the premises of our hotel and the nearby beach of Playa del Ingles. After breakfast, we went straight to the beach for a couple of hours of swimming and sunbathing. Post lunch in the hotel, we continued to relax by the pool, played a game of Bingo, where I almost won a bottle of champagne! In the evening we headed back to the beach to take some cool sunset photos and then again back to the hotel to enjoy a nice dinner with some nice sparkling wine to celebrate our wonderful time here.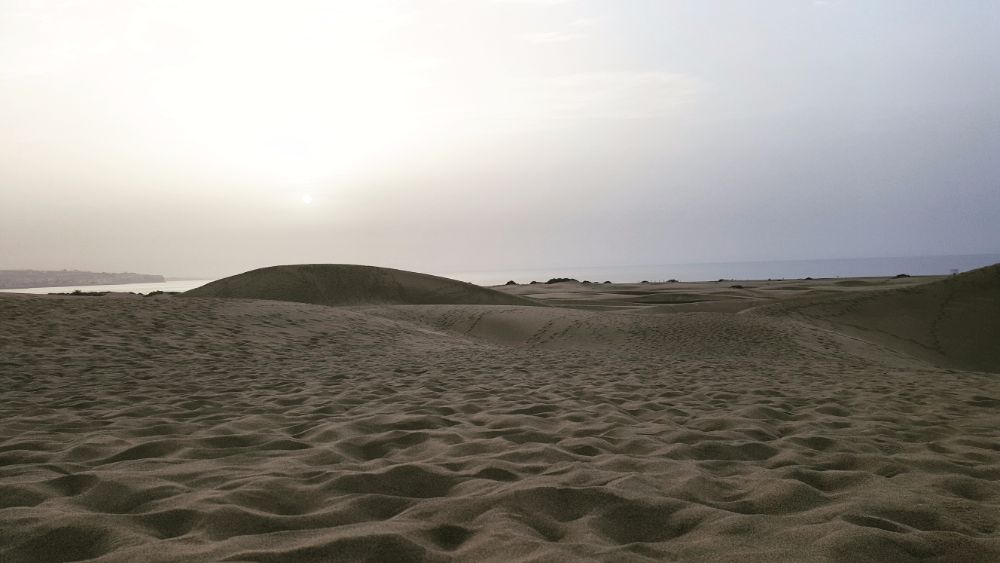 Day 7:-
As our flight was scheduled at 6 pm we were able to check out at 11 am and spend the rest of the time using all the hotel facilities including food and drinks – the benefits of an all-inclusive hotel. Post breakfast we spent some time packing before checking out of our rooms. I had a nice relaxing body massage, further relaxation in the jacuzzi and more swimming in the pool and sunbathing. We were glad we were able to spend the last couple of minutes prior to boarding the bus to the airport with a dip in the pool.
It is difficult to summarize what those seven days on the island have been like. As I said earlier, it was my first time on the island and I plan to definitely be back in the future, if not on some other the other Canarian islands like Fuerteventura or Lanzarote. The island is simply beautiful and the people so open and welcoming. Also, I am glad that I was able to use my knowledge of the Spanish language once more after all these years. It made communication easier in some circumstances like the local gas station and in the small towns and villages that we passed by.
As usual, thank you for reading and I leave you with some amazing photos of our wonderful time in this amazing place.
Till next time
xoxo
Doreen
---
---