Gourmet Burger Tasting at Sheraton Grand Krakow
Hello Everyone!
It is officially summer and I am super excited to feel the warmth of the Sun in all its glory once more. Currently, it is day four since summer officially began, but for some reason post a rainstorm this past Thursday, the temperatures dropped from 30° C to a current 10° C! It feels like winter has come back. As I write this post I am bundled up under a nice blanket sipping some hot cuppa mint tea to get me feeling all warm and tingly on the insides.
someplace else
Despite the gloomy weather, I was looking forward to an event hosted by Sheraton Grand Krakow for the official launch of the Jack&Burger series to kick-start summer at their very own SomePlace Else restaurant. The event took place this past Friday and I had the pleasure of attending along with a few food bloggers and food enthusiasts from across Poland to try out their burger menu. Who here does love a burger? I do not have burgers often, but when I do I generally tend to go to places which really know how to prepare it the old-fashioned way, with a delicious fresh bun and the patty cooked to perfection. I even enjoy the spicy ones with Jalapenos.
Someplace Else is located within the Sheraton Grand Hotel on the right-hand corner as you enter the lobby. The bar features multiple plasma screens, airing sports events for die-hard sports fans. Now that it is the World Cup season, it is a popular place to stop by. I managed to get there just in time to slide into my seat before I started to take pictures of the interiors and get myself a drink. I had actually been to SomePlace Else once before I think, but only to look.
I generally do not enjoy sports bars as they are usually crowded and loud and filled with people who love to smoke cigarettes, the combination of which I do not like. But this place seemed different. I noticed that it is a smoke-free zone and if anyone chooses to take a smoke they can do so in the garden outside.
A 7-course burger tasting spree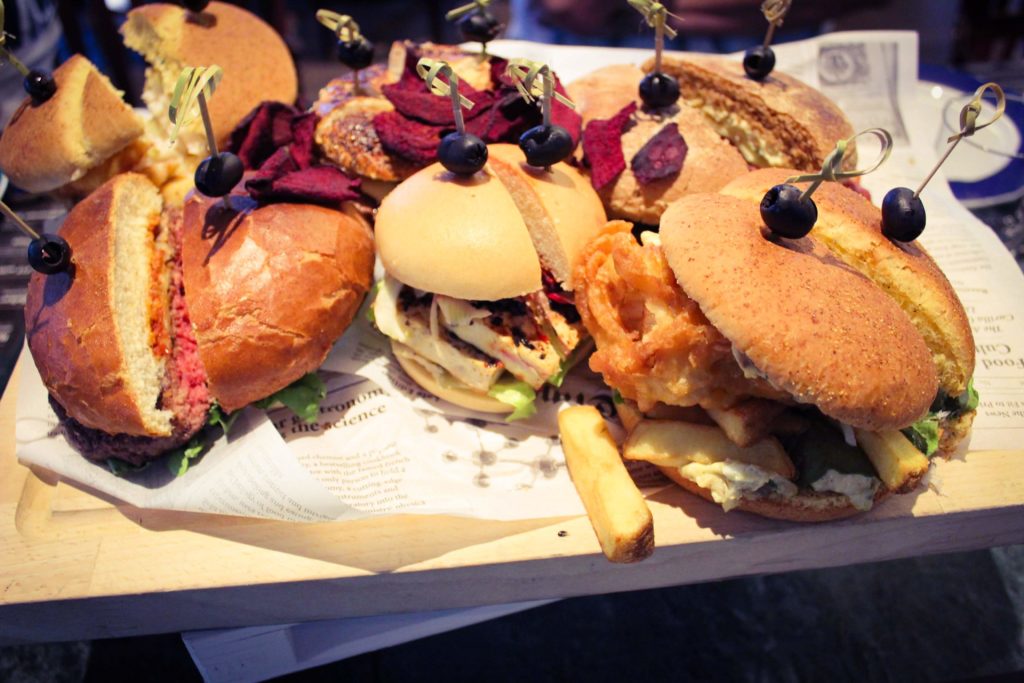 As I mentioned before that chef's at Someplace Else has prepared a summer menu with the offering of the classic Angus beef burger along with 6 other delicious options to choose from. Each burger is paired with a fine glass Jack Daniels. The Jack and Burger, as I learned is the concept of the pairing of whiskey with your burger. Something I never did before. I loved the idea of trying out 7 different and well-curated burgers. You can have a quick look at the menu here.
At the event, the burgers were served with the option of sweet potato fries/homemade potato fries/ root vegetable fries/ beetroot chips with sea salt/ onion rings. The portions are huge, so if you want to try it all I best suggest to head on over there with a group of friends and try to get a bit out of each burger. There are not one, not two, but seven mouth-watering options to choose from which also includes a Vegan option!
My personal favourite was the Romano – Classic Angus beef burger in a bun with sun-dried tomatoes pesto, herbs, rocket, Grana Padano, roasted bell peppers, pickle sauce, and onion with balsamic vinegar. I would devour the entire thing if I hadn't had to try the rest. Honestly, since moving to Krakow, sun-dried tomatoes are one of my favourites go-to items, which I use in my daily cooking as well. It's so rich and flavourful. Yummm.
Another favourite of mine was the Bao– Burger with shrimps (6 pieces) or roasted duck in a freshly baked steamed wheat bun with ginger, spicy kimchi, and Japanese mango mayonnaise. It is not the Asian version of Bao, which by the way is my favourite dish since I tried it 2 years ago on a trip to India.
The other burgers are the Balkan Green Hills, Be Fit with Aquafaba Vege-Burger, Fish 'n' Chips and the Highlander with Polish Limousin Beef. For the whiskey, you can choose from Gentleman Jack, Jack Daniels Old No.7, and Jack Daniels Tennessee Honey. The burger and the drinks are charged separately.
#jackandburger
The Jack & Burger menu, by the chef at Sheraton Warsaw hotel, Marcin Sasin, has been inspired by flavours from around the world and is available in all of the above-mentioned places.
The menu includes not only traditional items, based on the best Angus beef or Polish seasoned beef but also a vegetarian variation from tofu in the main role. I was also informed that the bun used to make the burgers or other bread in general across the hotel chain in Poland all come from the same supplier, a local bakery that is one of the oldest in Poland.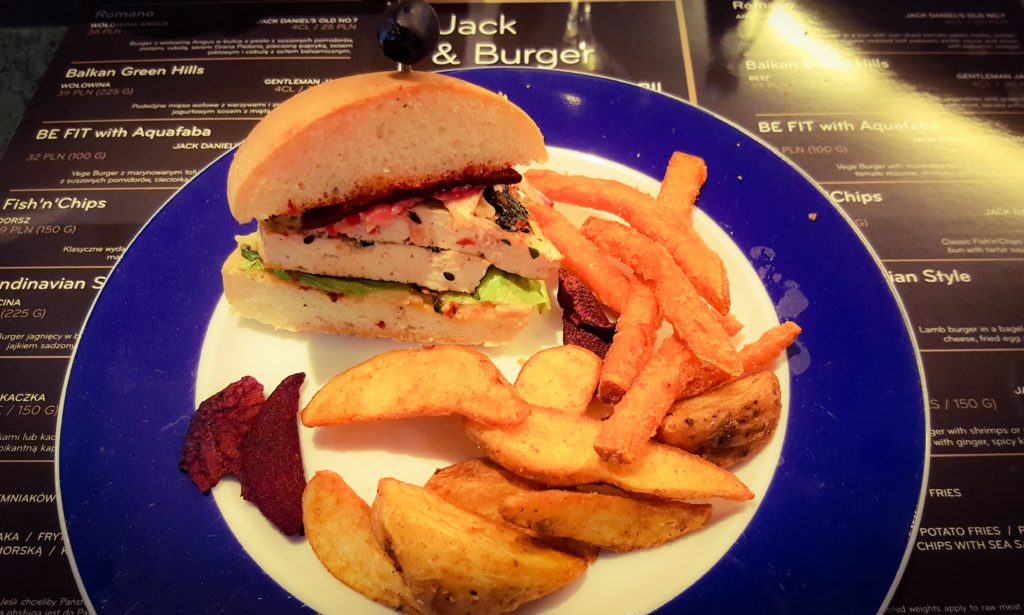 Visit SomePlace Else restaurants in Warsaw, Krakow and Poznan, Bar 512 at Sheraton Sopot, JP's Bar at The Westin Warsaw and Champions Sports Bar at Warsaw Marriott Hotel and discover the world of burgers.
Remember to try your chosen burger and share your culinary experiences with #jackandburger on social media.
Always remember to drink responsibly and do not drink and drive.
Till next time
xoxo
Doreen
---
---